Also known as:
Rey Fire Temple
,
Bahram Fire Temple
,
Tappeh Mil
,
Atashkadeh Bahraam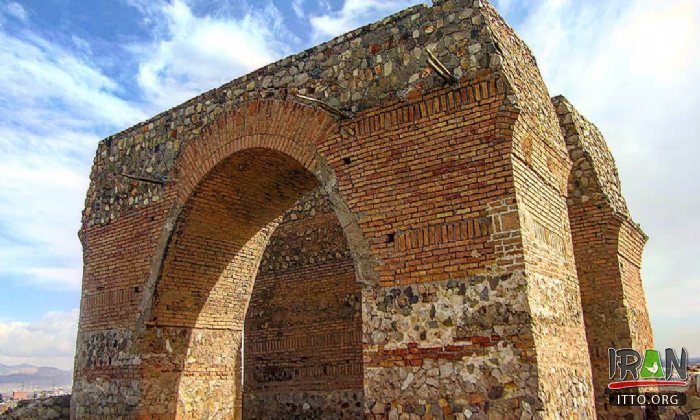 Bahram Fire Temple (Rey Fire Temple or Mil Hill) dates back to the Sasanian Era and is located in Ray City (Shahr-e-Rey). 12 kilometers South East of Rey city toward Varamin, on the high hills of Ghal'eh Noe Village, there remains the ruins of the palace or the fire temple.

This fire temple is located on a high hill which is called Mill Hill (Tappeh Mill) and literally means two iron bars on a hill. That is because from far two large columns can be seen on a hill. There is a porch with four columns on the East side of the monument. Some parts of this fire temple was destroyed during the attack of Alexander and there only remains the two high columns and parts of the monument. Most of the West side of the monument is ruined. Under the building there is a hallway that goes through the whole building in the basement.

The monument is constructed by mud, brick, rubble stones and plaster and this fire temple dates back to the Sasanian Era (almost 1800 years ago) and it was called Bahram-e Goor Fire Temple.

Bahram Fire Temple (Rey Fire Temple) and other structures near it were first mended by the French Jack Du Morgan in 1913. This monument was explored and excavated by an American archaeologist, Eric Schmidt in 1933.  And recently the excavation of the monument has been done by Dr. Firouzeh Sheibani.
Fullscreen Map