Also known as:
Chahzendan Cave
,
Ghaar-e Chah Zendan-e Soleiman
,
Chah Zendan Soeliman Cave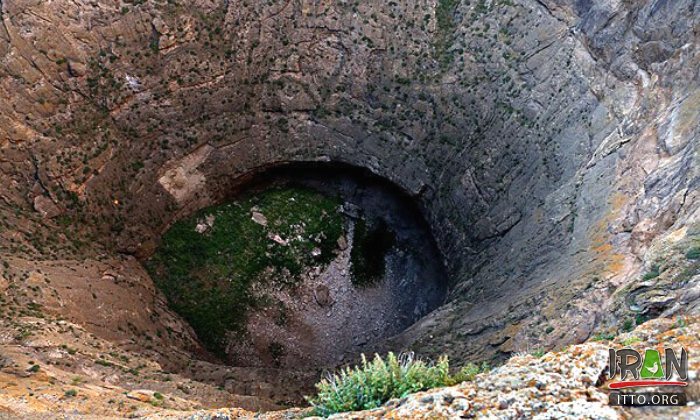 Chah-Zendan Cave (Chahzendan-e Soleiman) is near Takab, 40km from the ancient monument of Takht-e-Soleiman in Zendān-e Soleymān Mountain. It is 2950m above the sea level.

This cave has come into existence by volcanic activity and in older times it had been used as a prison. In its vicinity there are some thermal springs. This natural conical shaped site is about 70m deep and its opening has a radius of 3m.
Fullscreen Map