Also known as:
Chapel of Dzordzor
,
Zorzor Church
,
Church of Saint Mary
,
Zurzur Kilisa
,
Dzordzor Church
,
Zoorzoor (Barone) Church
This church (located near Maku in West Azerbaijan Province), built on a rocky elevation near Zangomar River atop a rocky elevation some 600 years back, was exposed to drowning By the Baroon (Barone) Dam reservoir in 1985 when the Ministry of Energy started to construct the dam.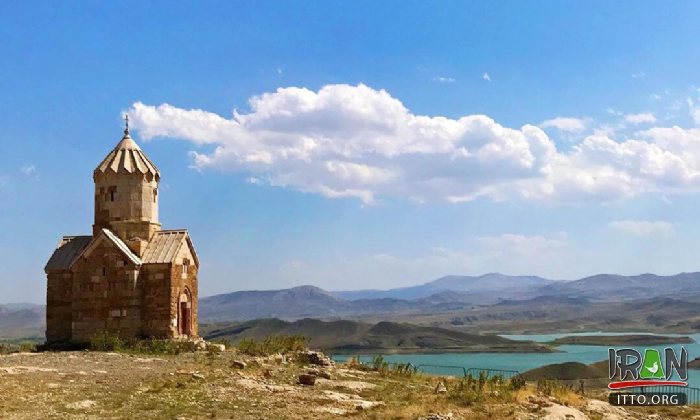 The northwestern edge of Iran boasts the presence of old religious and cultural relics. One of these places is St. Dzor Dzor Monastery, which is also known as St. Mary Church. In fact, the church is the only remnant of the monastery which was destroyed over the years. The UNESCO recognized monastery was built with the efforts of Archbishop Zakaria Bestachi and managed by priest Hovhannes Yerzngatsi, also called Zor Zoretsi, in the 14th century. The monastery was a theological school and became one of the important centers of Armenian calligraphy in Iran.

In 1948, the Ministry of Energy of Iran decided to build a dam in the Dzor Dzor valley. As this action would have put the Monastery in danger, with the assistance of the Cultural Heritage, Handicrafts and Tourism Organization, the Ministry of Energy and the consent of the Armenian Prelacy of Tabriz, the monastery was moved to a safer place, in an area about 110 meters higher than its main location.

The church is 7.23 m long and of 5.10 m wide. The relocation took about 25 days, during which every stone of the church was enumerated and transferred to a location 600 meters away and 110 meters higher than its original location. Because some parts of the church were destroyed or buried under loads of soil used in the process of making the dam, new stones of the same type but with a different color were used for the reconstruction.

Following the Armenian Apostolic Church's tradition, the new location was first sanctified by the archbishops from the Armenian communities of Iran. Then the relocation was carried out stone by stone, using the maps of the original building. The destroyed dome of the old building was renovated and reconstructed for the new building. The inscription installed on the wall of the church points out the reasons for the church's relocation, while it bears a testimony to the importance of preserving cultural and historical heritage of the country.
Fullscreen Map