Also known as:
Saint Thaddeus church
,
Saint Bartholomeus Church
,
Monastery of Saint Thaddeus
Saint Thaddeus Church is the first Armenian and Christian church in Tehran located in Molavi Street. The church was built in 1808 by ten Armenian families who came to Tehran on the order of Fath-Ali Shah Qajar from Jolfa of Isfahan to do glass works for royal palaces.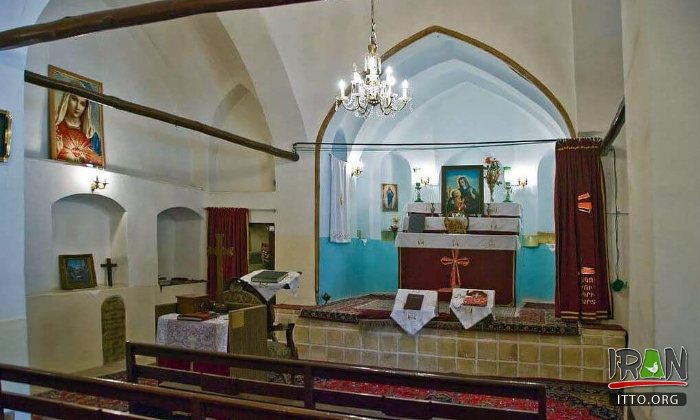 Saint Thaddeus and Bartholomeus Church is the first church built by Armenians in Tehran. It's located on Molavi Street (Mowlavi St.), near Tehran's Grand Bazaar. The church was built by a dozen Armenian families who had been brought to Tehran from Isfahan under the orders of the Qajar King, Fath Ali Khan. He wanted these Armenians, who were well-known craftsmen, to decorate his royal palaces which are located in the now Golestan Palace Complex.

This church is one of the most ancient churches of Tehran, constructed at the end of the 12th century AH. or the year 1178 AH. In this church a few Armenian personalities as well as foreigners have been laid to rest.

A part of the church grounds was used to bury the limited Christian population of the period. Many foreign cultural and political figures, including a Georgian prince, are also buried there.

In 1970, when renovation works were being done on the chapel walls, layers of plaster fell off, revealing its magnificent original paintings. Religious services are currently held on the first Friday of each Christian month as well as once a year on a special day dedicated to the church.
Fullscreen Map