Also known as:
Surb Stepanos Vank
,
Kelisaa-ye San Estepanus
,
Maghardavank
,
Monastery of Saint Stepanos
The Saint Stepanos Monastery was erected between the periods of the 4th and 6th century AH. and is one of the important historical and religious structures of the city of Orumieh in the province of Azarbayjan. This church is located in the famous Darreh or valley of 'Sham', 16 km. from Jolfa.
Saint Stepanos Monastery is the second important Armenian monastery in Iran after St. Thaddeus Monastery. The monastery was built in 9th century AD, but it was seriously damaged by earthquake. So, it was refurbished in Safavid period. Also, some measures were taken in Qajar era by Abbas Mirza to maintain and repair it.  The whole area of the monastery is located in the heart of mountains and in the middle of the green nature of Jolfa and Azerbaijan Republic borderline.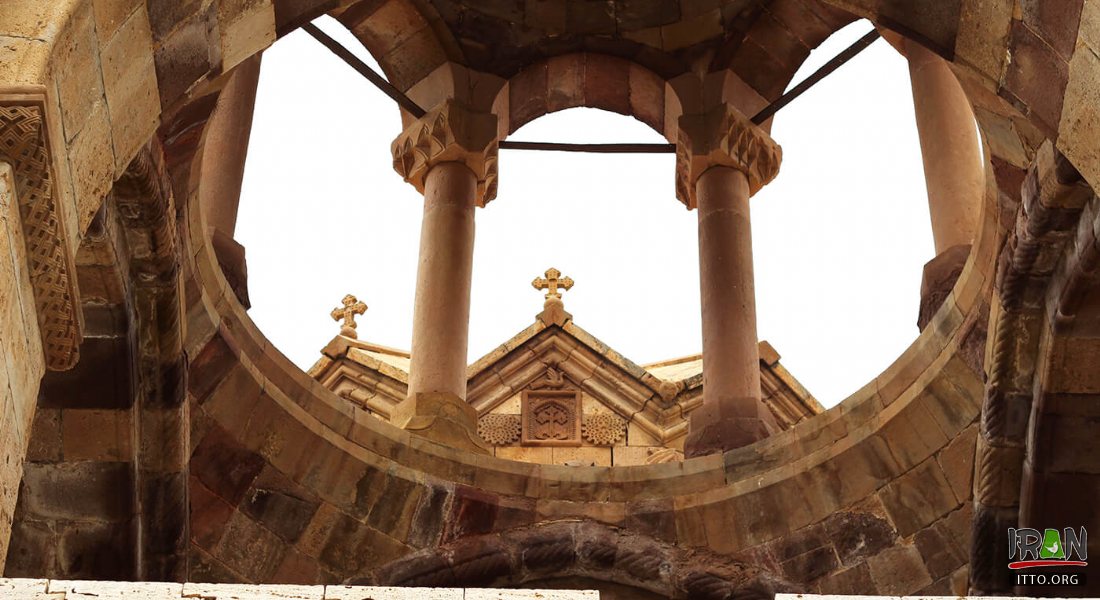 This building is also known as Saint Stefan. Stefan or Stepanos is a holy figure in different religions, which has resulted in the existence of many churches and monasteries with his name all around the world.
This monastery is respected by all Christians and almost all other religions. However, it actually belongs to Gregory Christians (Followers of Gregory the Illuminator) inhabiting in Armenia. One day in the year, thousands of Armenians gather together in this place to perform their rituals.
There are three other monasteries near St. Stepanos Monastery in Darashamb District. St. Stepanos Monastery was registered in Iran's National Heritage on March 6, 1963 under the registration number of 429. It was also registered in UNESCO World Heritage in 2008.