Farhad Tarash (Faratash or Farhad-Tash), which means carved by Farhad in the Persian language, is a slab approximately 180 meters long and 33 meters high located west of the Darius I relief. Archeologists believed this enormous slab, which is comparable to the Darius I inscription at Bisotun, was prepared for a Sassanid (224-651 CE) relief but was never used for unknown reasons.
To the south of the engraving of Dariush the Great, in the Bistoon Mountains (Mount Behistun), is a gigantic engraved rampart or wall, reputedly known as Faratash and Takht-e-Farhad by the inhabitants.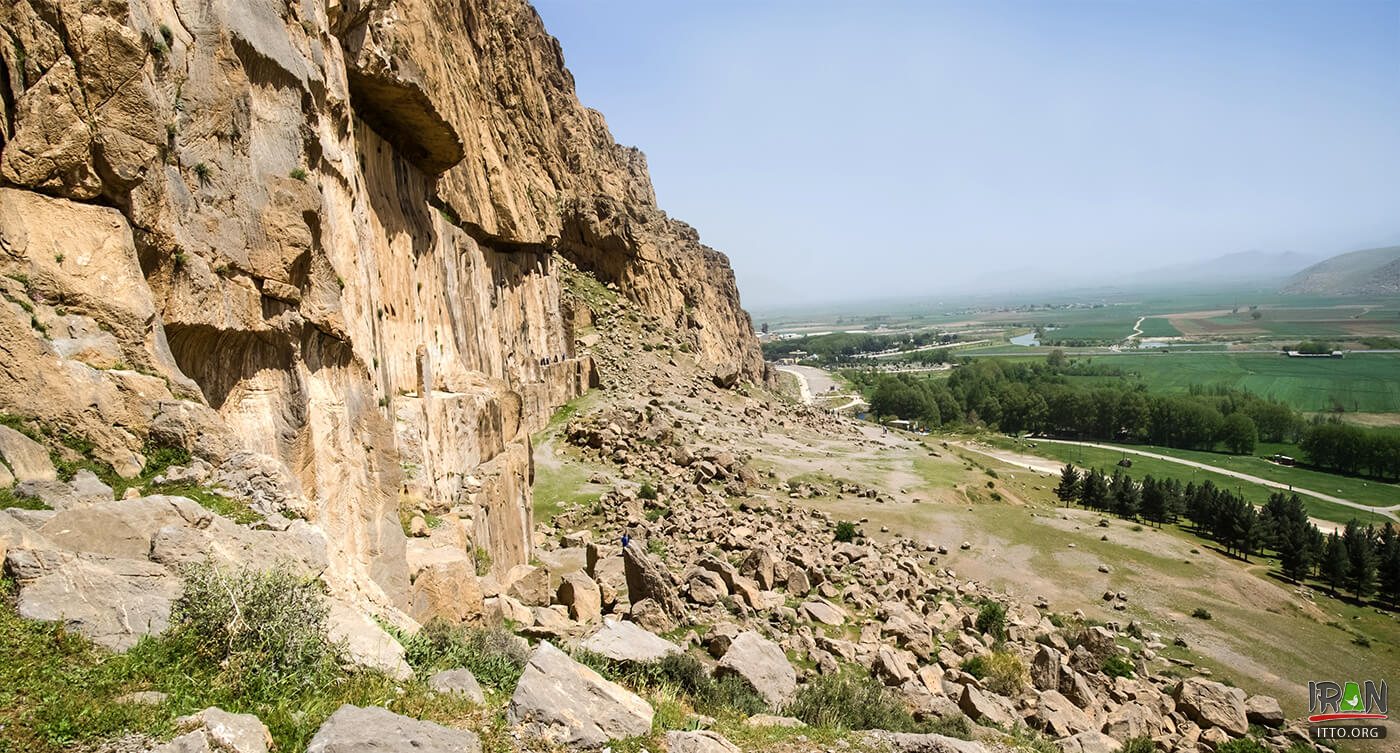 Some historians say this wall was carved so that Darius I could have his will inscribed on it.
It is said that the same was engraved by a decree issued by Khosrow Sassanide II approximately a millennium after the reign of Dariush. The inhabitants of this vicinity believe that the above mentioned engravings belong to Farhad (the sculpture or stone culture in this mountain). This episode relates to a love story related to Shirin (the spouse of Khosrow Parviz) and Farhad. Needless to say, this theme is a pronounced one in many of the poems of the country.
Nezami Ganjavi, the great poet being one of the prominent. The length of the Faratash rampart is 180m and it must be brought to attention that no where else in Iran or on its mountains, such a colossal engraving exists.