Also known as:
Herkool Statue
,
Statue of Hercules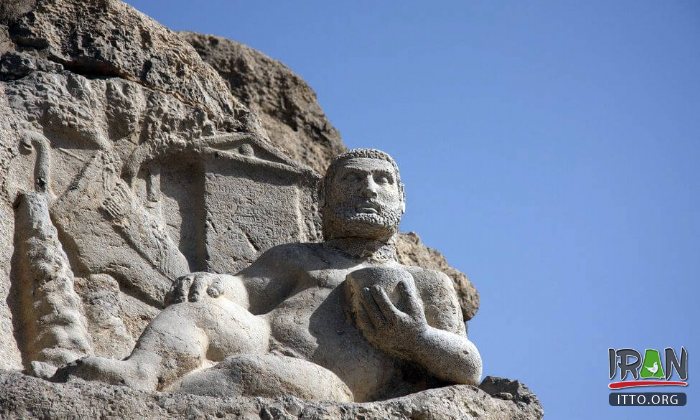 Alongside the Behistun (Bisotun, Bistun) - Kermanshah Road, is an embossment of a heroic figure leaning against a piece of lion skin. Statue of Hercules is located in Mount Behistun and was discovered around 1957. The statue was sculpted in 153 BCE for a governor of the Seleucid Empire or the Parthian Empire. This embossment shows a completely naked and powerful man with curly hair and beard.

He is leaning on his left side under the shelter of a tree. To its left hand side a cup is seen. In this impression, the right hand of the figure is placed on the right foot, whereas the left foot leans on the right one. The length of this statue is 147cm Behind the said statue, inscriptions and images can be observed in the ancient Latin or Greek script.

The same is very similar to that of the Grecian temples an impression alongside the inscription reveals a tree with a double pointed bow hanging on a branch, besides an archers sheath or quiver full of arrows also hanging from a branch of the tree. On the two sides of the platform on which the statue is located, a rampart of stone can be observed. The same is of non-sculptured stone and covered with gypsum.

Dedicatory inscription of Herakles:
In the year 164 (of the Seleucid era) in the month of Panemos (June) [set this statue of] Herakles Kallinikos ("Hercules glorious in victory") did Hyakinthos, son of Pantauchos, for the safety of Kleomenes, Commander of the Upper Satrapies, of the satraps.
Fullscreen Map