Also known as:
Hormoz Caves
,
The hole in the rock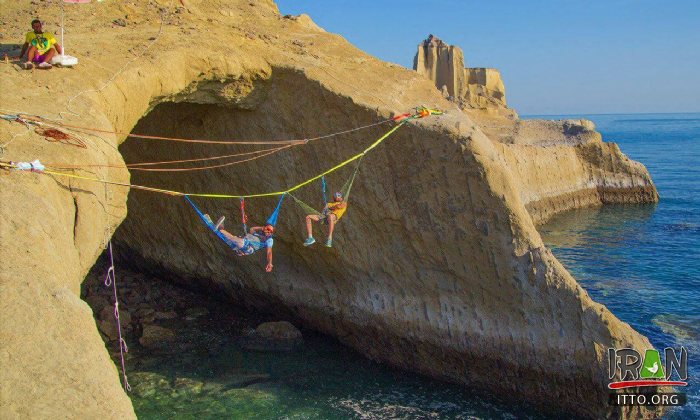 Hormuz Island is most famous for its imposing red soil. But, beware red is not all there is to Hormuz Island soil and its epic geological formations. As one takes on the coastal road around this spectacular island, colors of blue, purple, yellow, white, glittering gold and silver come flashing past your eyes on the  tranquil sand beaches, epic cliffs, mountains and caves: a natural archway in the rock. The beach here is nice and peaceful as well. The Red Beach is only one among Hormuz Island's various rocky sand beaches with their mysterious sea caves.

For its proximity to the Strait of Hormoz, this elliptical Island is known as the key to the Persian Gulf. Red soil mines, 7500 inhabitants, amazing landscapes, a significant variation of minerals and geological outcrops, coral reefs, sea caves, diverse shape of the coastline, local vegetation, wildlife, and a number of historical and cultural monuments intertwined with its native life, make this a different place to visit.
Fullscreen Map