Also known as:
Hormoz Crystal Cave
,
Hormuz Salt Cave
,
Salt Goddess Cave
,
Elaaheye Namak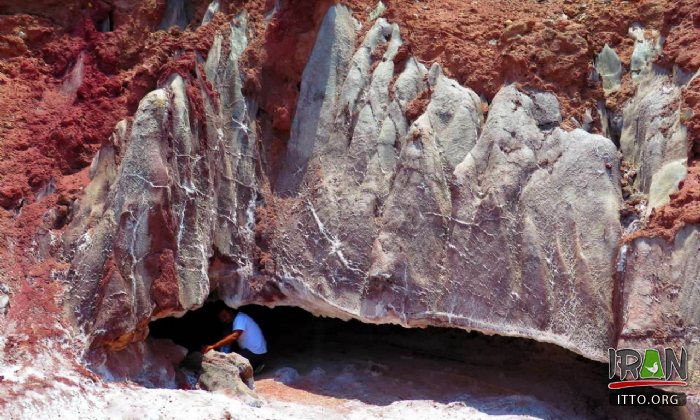 The Hormuz Island in southern Iran is widely known for its red and edible soil but in addition to the dominant red colour of the island, a splendid white colour catches the eyes of every visitor: The whiteness of the Goddess of Salt.

The jewel of geology of the Persian Gulf is located on a salt dome. The crystals of salt stone are scattered in most parts of the island.

The southern swathe of Hormuz Island is covered with huge salt crystals. Among the main tourist attractions of the island, one can refer to the unsmooth surface of the earth caused by erosion over time. This has created some unique scenes.

The Goddess of Salt is one of the most beautiful natural attractions in Hormuz Island. It is composed of a salt mountain with colourful textures, beautifully cut by nature over time. Underneath the mountain, a stream is flowing against an orange backdrop. The stream's nice sound creates a pleasant feeling amid the heavy silence of the island.
Fullscreen Map