Hormuz Island has a mountain rich in red oxide soil, called "Gelack", which is not just a valuable mineral for industrial purposes, but the locals use it as an spice in their cuisine, such as sauces, jams, etc.
The mountain being on the shoreline, makes the peculiarly red beach and red waves of the sea an unmissable sight to see. What is more, walking along the shore, you will encounter parts where sand glitters with metal compounds, especially mesmerizing at sunset or sunrise.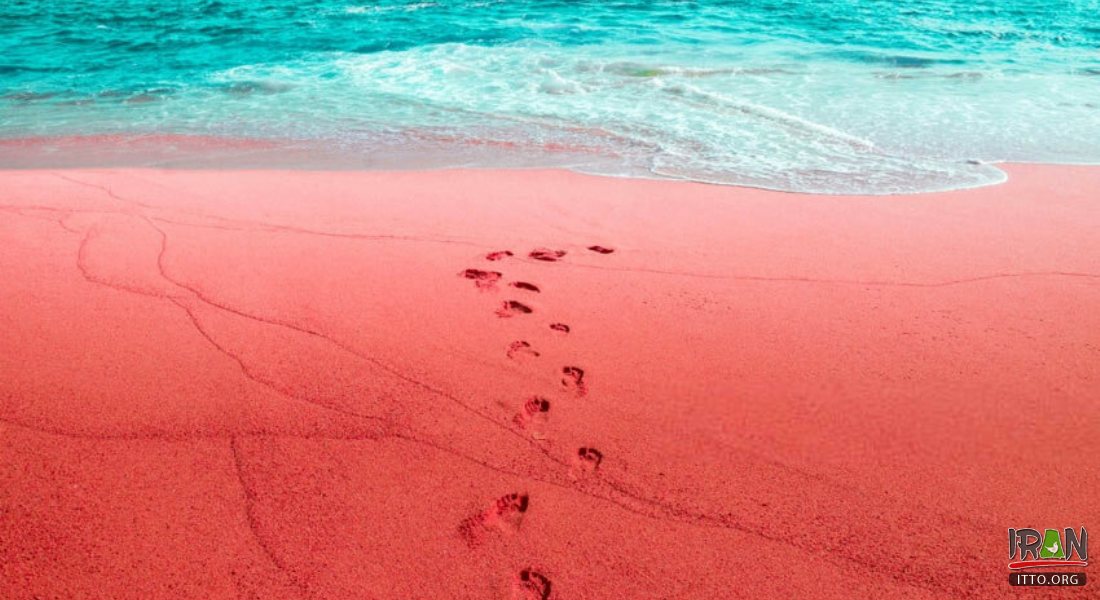 The Red Beach is in fact the best-quality red soil that after Spain has the best quality of these minerals in the world and has many industrial and cosmetic applications.
The Red Beach is only one among Hormuz Island's various rocky sand beaches with their mysterious sea caves. Hormuz's red soil has a high economic value and exported it for several years in order to use in various industries such as dyeing, cosmetics, glass and ceramics, But exports have become more limited today because of the loss of this unique soil.
The soil color around you keeps changing as you walk or ride and you can visit a unique red edible soil and other 70 colorful minerals in Hormuz Island. Wonderful views, untouched nature, and various attractions all in Hormuz Island are the magnificent features of this beautiful island. Winters in Hormuz Island are pleasantly mild. You can enjoy many entertainments, lifestyles, traditions, clothing, and local dishes of the south of Iran when in Hormuz Island.