Chahkooh valley or Chahkooh canyon is located in 70 kilometres from city of Qeshm and next to "Chahoo Sharghi" (Eastern Chahoo) village. It's believed that Qeshm Island has seven wonders, and in the recent years more adventurous tourists have been eager to find out about the gems of the southern parts of Iran. So while you're at it, make sure to put aside a sufficient amount of time to explore one of those seven wonders of Qeshm Island.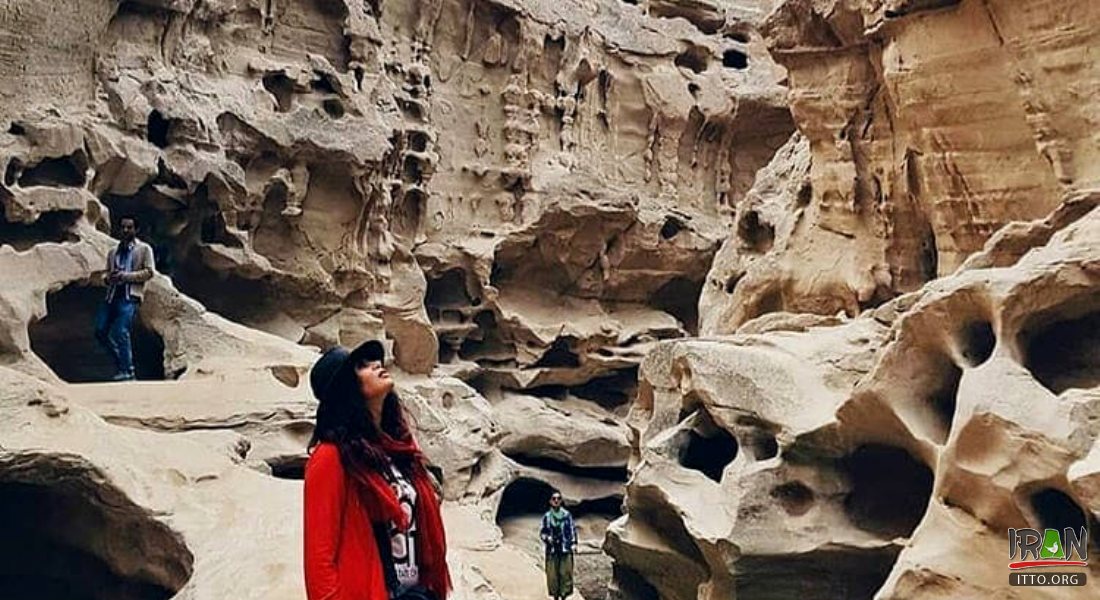 This place is literally a wonder of nature, due to some geographical and siesmic changes, huge cracks have happened along side of earth and through different kind of natural erosions, various types of holes and figures has been made by mother nature which u wont believe until you see it for yourself
Chahkooh valley with a depth of 100 meters shows us the erosion of sedimentary rocks and is part of Qeshm Island's geo park which has also been approved by UNESCO.Chahkooh valley's name is thought to be originated from years far far away, and refers to the four wells that have been dug in the heart of the valley by the local people. Local people used to dig wells to reach to the sweet and freshwaters down below. Due to hot and dry weather of the area, sweet and fresh water is of high importance.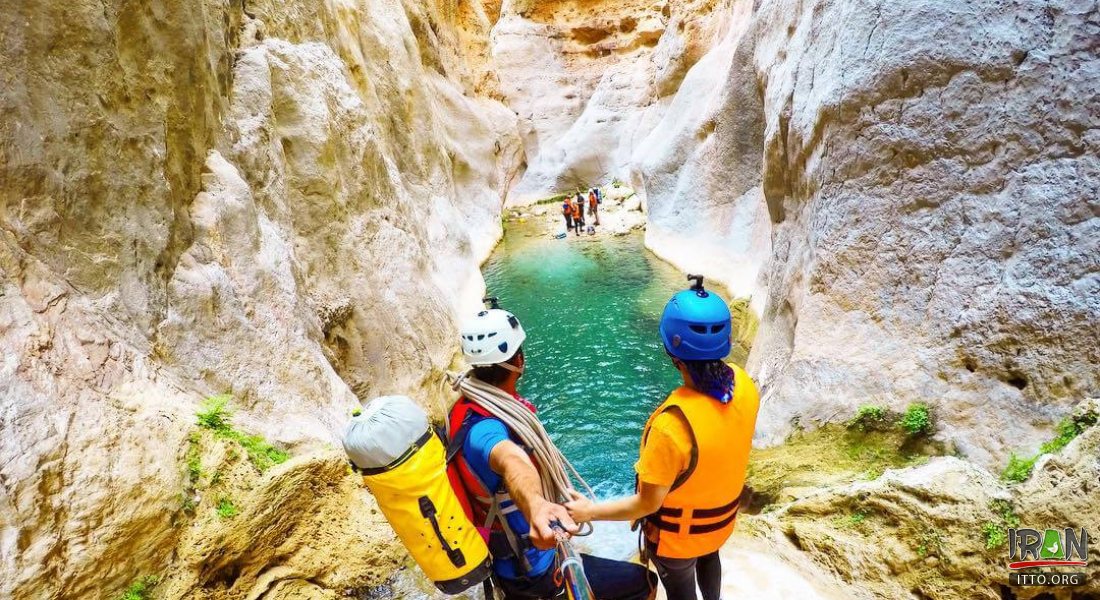 Chahkooh Canyon is located at a 15km distance of Tabl village in South-East of Eastern Chahoo village in Qeshm Island (Hormozgan Province).
In the site, there are two canyons plumbed on each other vertically. It is a narrow canyon with vertical rims and wonderful formations, which seems to be representing a creative artist's demonstration. In some cases, the width of these rims reaches even to 1 m. This canyon which has been created in a layer of sand and due to the existence of marl layers, silt and lime and their dissolving erosion in holes, several beautiful ruts have been created. Since the floor of the canyon is the place on which water flows after each time raining, the locals have graved well (Chah in Persian) on it to make use of water, so the name "Chahkooh' which means "Mount Well" has accordingly been chosen for it.
The exposed rock and lack of plant life are quite startling and invoke a quiet sense of awe. The canyon's rounded edges and sharp corners create a symphony in stone of imposing proportions. You can climb up to the intersection of two narrow vertical canyons and drink from a chah (well) that has been used by shepherds for centuries.