Once upon a time in Qeshm Island in Iran, a star fell down from the sky and hit the ground right in the heart and shaped a giant, mysterious, and weird valley which we call it Stars Valley or Valley of Stars now. This geographical site is one of the most unique natural attractions in Qeshm and Iran. Let's take a closer look at this fascinating natural phenomenon which is also a UNESCO World Natural Heritage Sites and the only geo-park in the Middle East.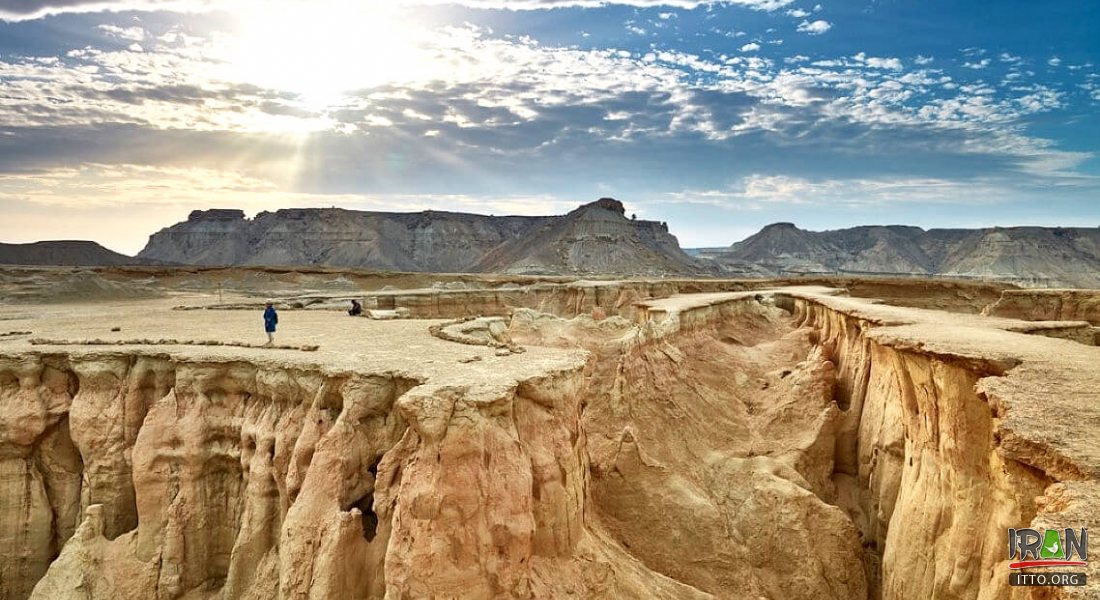 A beautiful geological site with several natural pillars, made by wind and washed and curved by the waves in ancient times
Located near Berkeh Khalaf Village, not far from the Town of Qeshm, the Star Valley is at present the most visited among all Geosites. The Star Valley is a unique example among all Geosites to study erosion. The local name for this area is "Estalah-kaftah" which means "the Fallen Star".
There are also local beliefs regarding the presence of Ghosts and "Jinns" in this Valley during the dark which may be due to the unusual geological forms and wind blowing into the Valley at night. The geological morphology of this site is the result of erosion by rainstorms, wind and gravity on various layers.
In areas where the geological structures are more resistant to erosion, they have remained intact, however in areas with softer geological structures, erosion has altogether degraded and vanished those parts.