Masjed-e Jameh Kerman (Jameh Mozaffari Mosque) is a part of the Mozaffari aggregate and was completed in 750 AH., by Amir Mobarezeddin Mohammad-e-Mozaffari-e-Meybodi Yazdi . The mosque is one of the most ancient structures of the country, and a remnant of the Iranian monarchs after the Al-e-Booyeh dynasty. The mosque has a tall gate-way in its eastern sector, and the same has been adorned with beautiful tile work. A clock tower aids in the enhancement of this entrance. The structure has been constructed in a symmetrical fashion and has a winter and summer porch.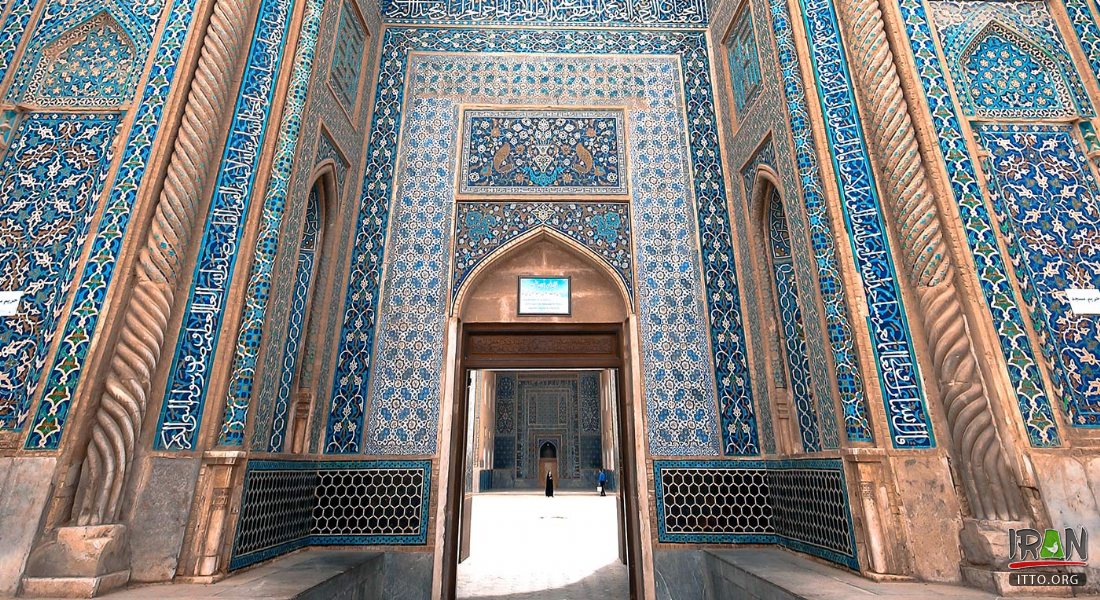 The mosque is located close to Ganj Ali Khan Complex, in Kerman Bazaar. It has survived lots of incidents, from canon shots of the 18th century (Qajar era) to the arson attack of the 20th century (Second Pahlavi era).
The mosque has a rectangular courtyard with a big pool in the middle, constructed in symmetrical fashion. The mosque has 3 entrances in its western, eastern and northern sides. The eastern entrance has an enormous gate-way with wonderful blue tile decorations and a antique mechanical clock at the top. The mosaic tile works of the altar in the western side of the mosque is another must see of this place.
The most valuable parts of the building are altar tilings and eastern portal of the mosque. Behind the western side of the mosque, lies the tomb of Raji Kermani, the Iranian poet. The Jameh Mosque of Kerman was registered as a national heritage site in 1937