Kaldar cave located near Khorramabad city in the western Iranian province of Lorestan. During the exploration of the Kaldar cave in Khorramabad valley by the Sefidkuh Mountain, archaeologists discovered valuable remains of appeared to be the belongings of early of hunting and gathering humans of the middle and upper Paleolithic age onwards. The initial, test excavation in Kaldar was conducted in a one meter square trench.
The discoveries were made in a Paleolithic stratum, with some geological strata having remained intact since the Pleistocene era, which lasted from 1.7 million years ago to about 10,000 years ago. The discovered artifacts in Kaldar cave include arrowheads, carinate (ridged) scrapers, end scrapers, Levallois blade cores (blade or flake tools struck from prepared cores), flakes, Aurignacian blade cores (retouched blades made by punch technique), and stone hammers, all indicating the presence of intelligent humans as Paleolithic dwellers of Kaldar cave. The diversity of the handmade tools indicates that the cave was settled during a range of periods.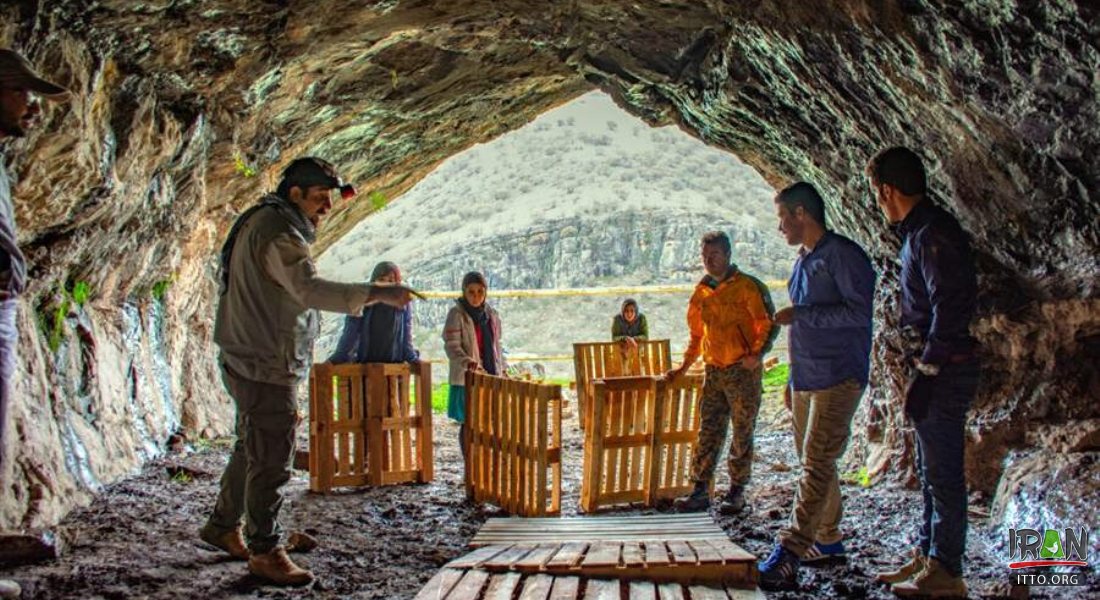 Situated in western Lorestan province, Kaldar Cave is a key archaeological site that provides evidence of the Middle to Upper Paleolithic transition in Iran.
Within the Middle Paleolithic layer, remains of natural bitumen were found among the artifacts. The site is thus the oldest instance of the bitumen application in Iran so far.    
Kaldar cave also contained skeletal remains of animals such as boar, red deer (Cervus elaphus), ibex, marten, and crab. There are hard layers on the Kaldar site, where the exploration is only possible through the use of tools such as the sledgehammer.