Also known as:
Khosrow Gerd
,
Khosrow Jerd
,
KhusroGird Minaret
,
Khosrojerd Tower
,
Khusrawgird Minaret
,
Mil-i Khusrogerd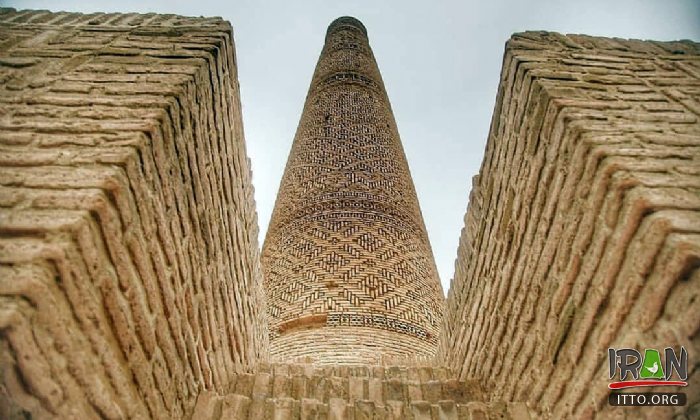 The Khosrogerd minaret (Khosrojerd Tower or Mil-e Khosrogerd) is located near Sabzevar in Khorasan Razavi Province. This minaret is one of Iran's finest and best preserved Seljuk era minarets which stands in an open field just west of the small town of Sabzevar. Bereft of its balcony, it still reaches to almost 30 metres in height and is all that remains of the Silk Road town of Khosrogerd, obliterated by the Mongols in 1220.

This piece of architecture dates back to the 6th century AH. It stands about 38m in height and is made of bricks. The brick work is enhanced with tablets of "Kufi" inscriptions which dates back to 505 AH. It is situated10 km. west of Sabzevar City. This historical site has been registered as a historical monument.

According to archeological researches, the tower is a free-standing spire which was built as a path-finding guide for caravans along the path to Abrisham, and served as guide for caravans.
Fullscreen Map