Also known as:
Tomb Tower of Lajim
,
Borj-e Lajim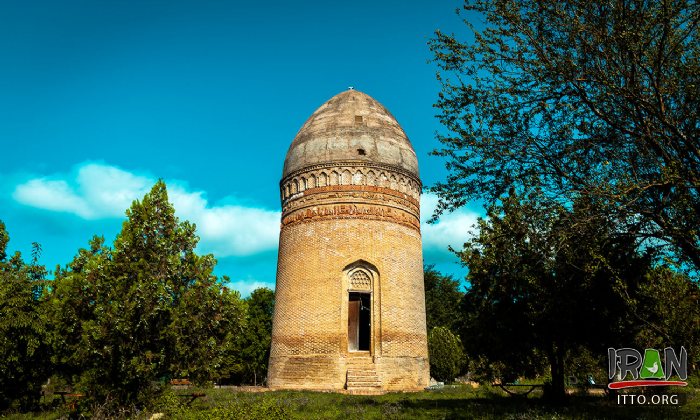 Lajim Tower or Tomb Tower of Lajim is a tall cylindrical tower in the village of Lajim near Savadkuh in Mazandaran Province. The tower was built around AD 1022. The Lajim inscriptions includes the first documented example of the word qubba referring to the domed structure of the building. There is no doubt that the Lajim Tower was the mausoleum of an unknown Persian prince of Tabaristan.

Two inscriptions of brick can be noted here, bearing the kufic, Pahlavi, and Sassanide scripts. The former reveals the date of 413 AH. After essential repairs, this vicinity is presently a place of pilgrimage for the inhabitants of the Lajim Village and other rural areas of SavadKuh.

The brick building engrossingly puts together ornately chiseled inscriptions right below the dome.The entrance door stands on the east. The cylinder-shaped structure characterizes the arts value in old Iran. Travel back in time to the second dynasty of Bavandi when all regions in Mazandran were ruled by Al-e Ziyar.
Fullscreen Map