Also known as:
Ghorban Tower
,
Qurban Tower
,
Qorban Historical Tower
,
Hafez Abol Ala tomb
,
Borj-e Ghorban (Farsi)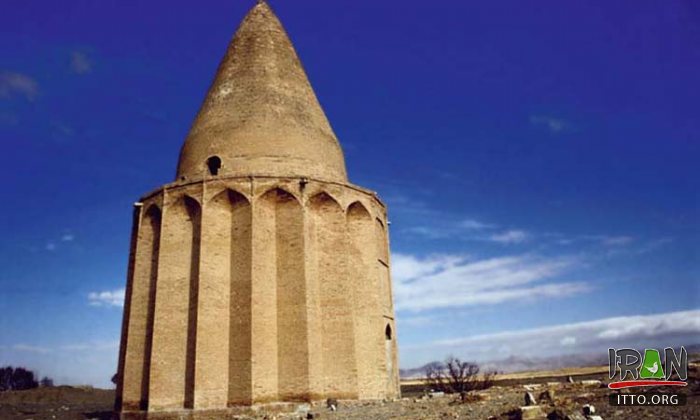 This tomb is located in the city of Hamadan near the Ebne Sina Junior School. This is the resting abode of 'Sheikh-ol-Islam Hassan Ebne Attar Hafez Abol Ala' and a group of the commanders of the Saljuqi period. It was built in the 7th and 8th centuries AH., comprises of a brick tower with twelve sides and a brick pyramid shaped dome consisting of twelve (brick) panels. The external part of the building is composed of arches of unique and spectacular design. In the center of the tower is a simple grave, the tomb-stone of which is related to the Safavid period. It is said, that a person by the name of 'Qorban' constructed a trench in this area to safe-guard the people of this locality against the Afqan invasion. Thence the name of this tower. The Qorban tower is on record by The Cultural Heritage Organization of Iran.
Fullscreen Map