Also known as:
Naqsh-e-Rajab Engraving
,
Naqsh-e Rajab
,
Naghshe Rajab
Naghsh-e Rajab is an archaeological site just west of Istakhr and about 5 km north of Persepolis in Fars Province, Iran.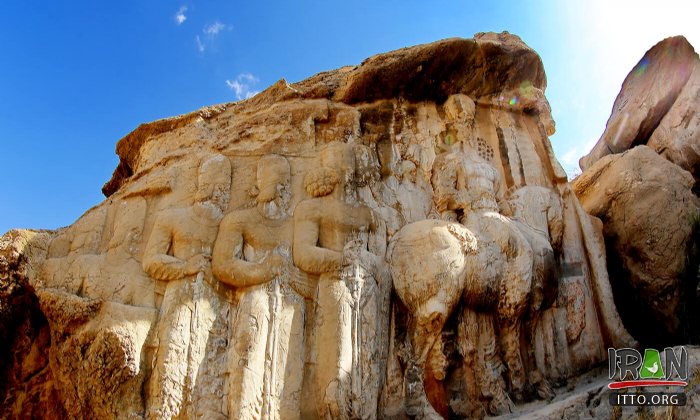 3 kilometers To the north of Persepolis at the foot of Mt. Hosain (Kooh-e Rahmat), there are carvings of Ardeshir Babakan and Shapour I . This carving consists of three embossed pictures of Ardeshir Babakan, Shapour I, as well as the emblem of his dynasty besides other great personalities of the Ardeshir era.

Naqsh-e Rajab is the site of four limestone rockface inscriptions and rock-cut bas-reliefs that date to the early Sassanid era:

One of the carvings is the investiture inscription of Ardeshir I (ruled in 226-241 CE), the founder of the dynasty. The second investiture inscription is Ardeshir's successor, Shapur I (241-272 CE). A third bas-relief, known as 'Shapur's Parade' celebrates the king's military victory in 244 over the Roman emperor Philip the Arab. A fourth bas-relief and inscription is attributed to Kartir, high priest under Shapur I and his sons Hormizd I (272-273 CE) and Bahram I (273–276 CE).
Fullscreen Map