Also known as:
Negaran Valley
,
Negaran Prehistoric relics
,
Darreh-e Negaran Saravan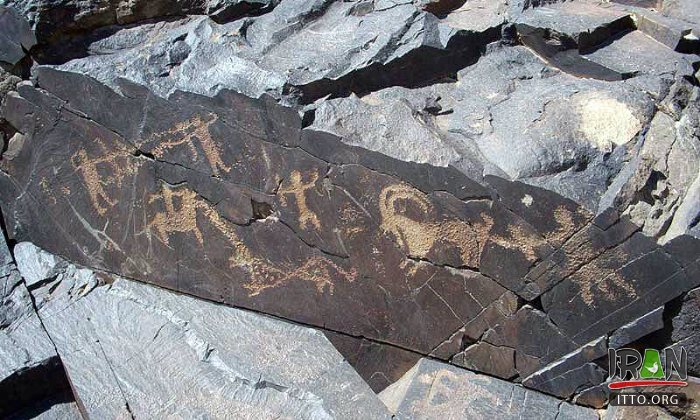 The petroglyphs of Negaran Valley (literally meaning illustration of the valley) in Saravan are the most important traces of its inhabitants in the hunting era. Negaran Valley is located 36 kilometers northwest of Nahouk Dehestan and 75 kilometers from Saravan in Sistan and Baluchestan province, southeastern Iran. The petroglyphs in this valley consist of more than thousands of single and multiple images in a small area which is one of a kind. Archaeologists call these designs the largest known petroglyph collection in Iran dating back to 10,000 years ago.

These images show that Iranian immigrants and invaders arrived in this land in the first millennium BCE. The images of Saravan's Negaran Valley, most of which show human and animal images, are divided into three periods: old, middle and new, dating back to the fourth to eighth millennia. The hunting era's images depict animals such as wild cows, Bactrian camels and mountain goats with large and wide horns, humans in conflict with one another, and moon and sun images. There is also a petroglyph from the Islamic era in this area, which is one of a kind.
Fullscreen Map