Also known as:
Rudafshan Cave
,
Ghar-e Roodafshan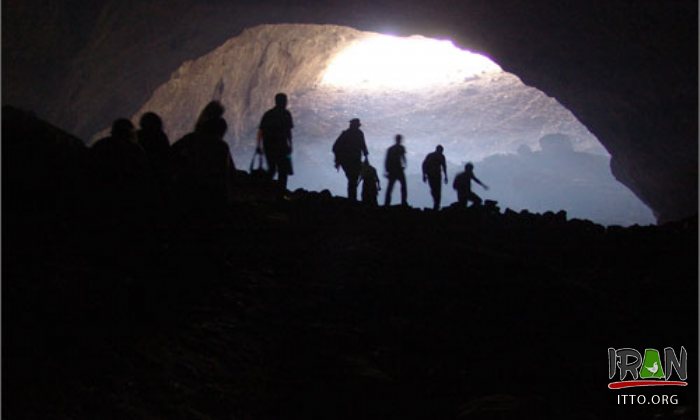 Rood Afshan Cave (Roodafshan) is located in Rood Afshan Village of the Damavand township in the central Alborz Mountains (in Tehran Province). Inside the cave is covered by limestone in the form of stalactites hanging from the ceiling. The height of the cave is as such that allows easy movement.

It takes almost one-hour-climbing to reach the entrance. The cave features a large entrance with 40 meters width and 12 meters height, along with several vast halls.

About 35,000 years ago, due to the Damavand's volcanic activities, the entrance of the cave that was hidden behind a big and huge rock, was cracked and little by little, it propagated. At the right hand-side of the cave, there is a strong wall, and at the left of it, there is another deep split. According to the opinion of archeologists the skeleton discovered here belonged to the Achaemenian or the Sassanid period. The cave has plentiful of stalactites and stalagmites. Although the cave is wet, you can't see any running water. The depth of the cave is 700 or 800 m.
Fullscreen Map