Also known as:
Khomein Museum of Anthropology
,
Salar Mohtasham Castle
,
Salar Mohtasham Museum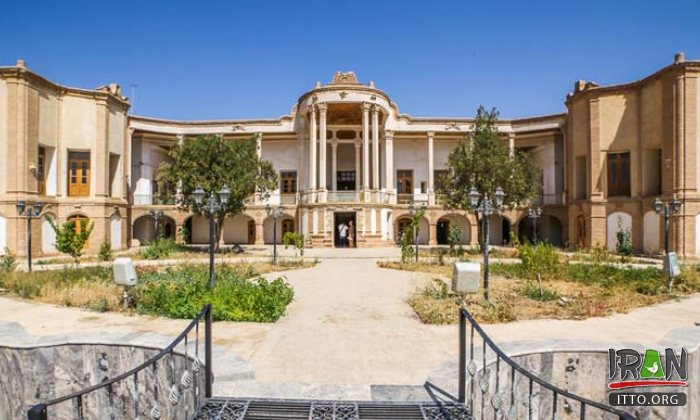 This mansion (Also Khomein Museum of Anthropology) is located in Khomein (or Khomeyn) and from architectural point of view is very important, in addition to being a valuable historical relic. The style of the internal architecture and kind of materials used in construction of this edifice have totally turned it into a unique architectural phenomenon. Its elevated ramparts and entrance are spectacular and glorious.

Considering the design and ornamentations or the plan and the orienatation in the vicinity reveals that this relic belongs to the late Qajar (Ghajar) era.

The main building consists of several intertwined rooms. In front of these rooms, there is a large balcony, which is linked to the yard by a stairway. The facade of the main building includes a number of pillars, which have been decorated with plasterworks. This historical monument was registered among the national historical monuments in the year 2002.
Fullscreen Map