Also known as:
Shir Abad Waterfall in Khanbebin
,
Kabudwal Falls
,
Shirabaad Waterfalls
Located in the city of Khanbebin in Golestan Province, is a major tourist attraction in north-eastern Iran. The waterfall, which is surrounded by thick forests, attracts many travellers and local people who come to this beautiful region in the warm seasons to swim and have fun.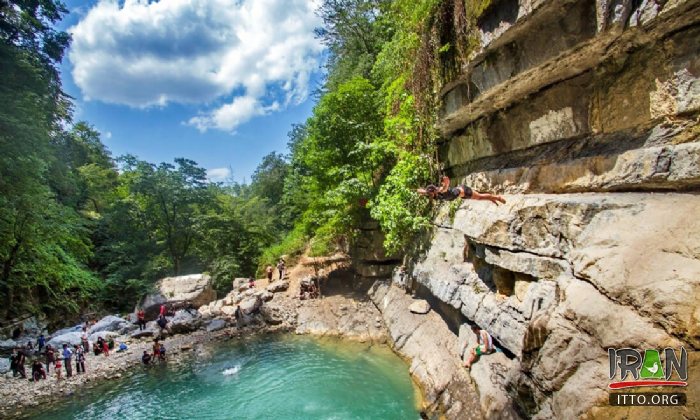 Shirabad waterfall (Shir Abad) is situated 7km to the south of Khanbebin town in Golestan Province and in the slopes of the Alborz mountain in a forested area. On its way, there are some beautiful springs and rivers. This waterfall is in the form of a stairway and includes 12 large and small waterfalls. Its largest waterfall is 30 meters high and its lake is 40-80 meters deep.

These waterfalls are located less than 20 km from Shirabad Village. To reach them, just follow the Khan Bebin road to Shirabad Village to the south, and after Shirabad Village, take the side road. This way goes to the waterfalls. This area has been registered as a natural and national heritage by the Department of Environment. The first waterfall is accessible, but more experience is needed to reach the next waterfalls.

In Golestan Province, with a population of 1.8 million, the slopes of the Alborz Mountains are the source of many waterfalls and fountains, which has earned it the name of 'land of waterfalls'; some of which are Kaboudval, Golestan, Baran Kooh, Ziyarat, and Do-Aab. Shirabad is the third natural place to be registered in the province.
Fullscreen Map