Also known as:
Tabas Masina's windmills
,
Tabas Asbads
,
Tabas Windmills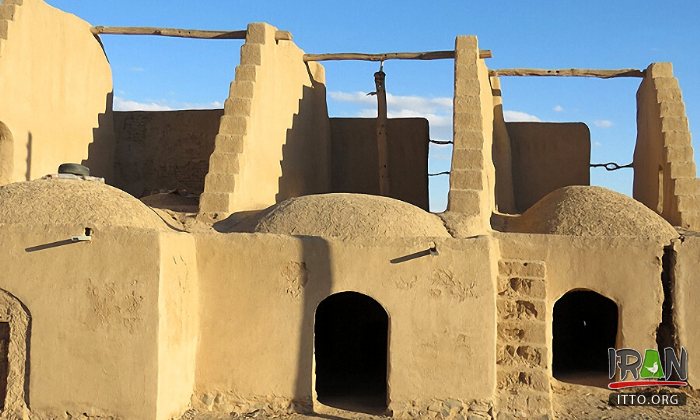 Tabas, a fertile plain and a major producer of cereals in South Khorasan, has a large number of windmills. The six windmills (Also known as Asbads) are mounted on mudbrick platforms in Kheirabad neighborhood of Tabas-e Masina and they date back to Qajar era (1789-1925).

Windmills are structures used in the past for grinding wheat. Due to winds lasting 120 days a year in South Khorasan, especially in the city of Tabas Masina, windmills were still used until 70 years ago. The city of Tabas Masina is 125 km from Birjand, the capital of the South Khorasan Province, and 25 km from the center of Darmian County.


Asbads (windmill) of Iran:
Asbad is one of the most significant architectural structures of Iran in its desert regions which converts kinetic energy of air (wind) into other forms of energy.
Asbad is a smart technique to grind grains, a technique which goes back to ancient times when the people living in the eastern parts of Iran in an attempt to adapt themselves with the nature and transform environmental obstacles into opportunities managed to invent it.

Iranian architects' smart utilization of a natural threat i.e. strong and annoying winds and rendering it to an exceptional opportunity for the production of a strategic product like bread is not short of a miracle.
 
Fullscreen Map