Also known as:
Ab anbaars in Yazd
,
Ab-Anbars of Yazd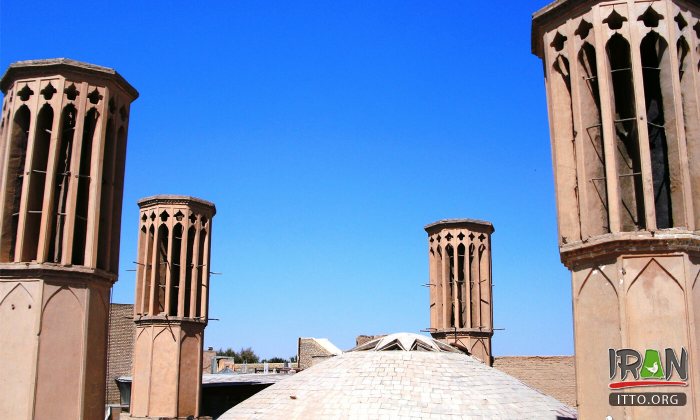 The natural and climatic characteristics in addition to the expanse of Yazd's deserts have given rise to the construction of various reservoirs all over the province. At present the number of these reservoirs are about 100.

Most of which have been built at the center of the localities of the cities and include four main elements such as: Khazineh or hot bath, dome, the foot or faucet and a wind trapper.

The reservoirs of the bath have been designed in the form of cylinder inside the ground in order to give a vantage point to the water of subterranean canal and also to keep the water temperature low. The dome was built in a semi-circular shape over the reservoir in order to prevent water from environmental pollution and keeps it cool. The foot of faucet has got a stair-like corridor or passageway for taking water from the reservoir and the wind trapper was a means of air circulation in order to prevent the water rotting or becoming putrid.

Important water reservoirs of Yazd province are:
Seyed Va Sahra, Shesh Badgir, Masoudi, Hadji Ali Akbari, Khajeh, Golshan, Rostam, Geev, Kolah doozha (hat makers), Malekotojar and Mirza Shafi' reservoirs in Yazd, Hassan Abad reservoir in Maybod, Jaddeh Deh Balla and Barelnasuyeh Reservoirs in Taft and Kesht Khan reservoir in Rastaq.