Also known as:
Masjed-e Kabir
,
Masjid-e-Jaameh Yazd
,
Yazd Jameh Mosque
,
Congregational Mosque of Yazd
,
Kabir Jameh Mosque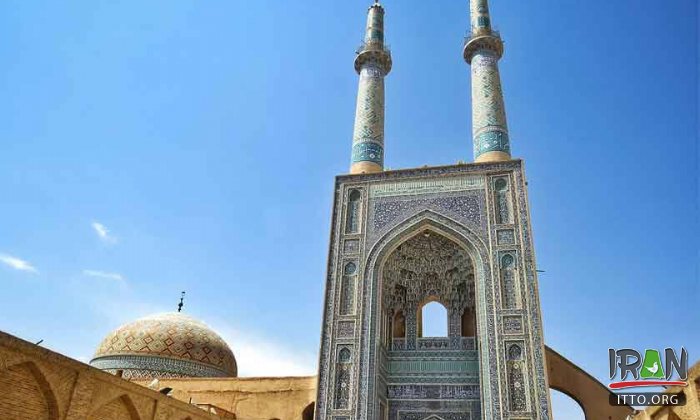 This magnificent building is graced with a tiled entrance portal (one of the tallest in Iran), flanked by two 48m-high minarets and adorned with inscriptions from the 15th century.

Jameh Mosque of Yazd is the main, congregational mosque of Yazd. The original building dates back to Sassanid Era. First, the mosque was constructed on the site of a Sassanid fire temple. The mosque was largely rebuilt between 1324 and 1365, and is one of the outstanding 14th century buildings of Iran.

The exquisite mosaics on the dome and mihrab, and the tiles above the main western entrance to the courtyard are masterpieces of calligraphy, evoking sacred names in infinitely complex patterns.

This mosque is witness to Iran's past wonderful architects with astonishingly perfect knowledge and expertise you could not imagine if you had not seen these masterpieces of Persian and Islamic architecture in the city of mud bricks. The art of calligraphy and engrossing works along with the beautiful patterns and designs on the corners of its ceiling inside the mosque depicting the holy name of Ali which is really marvelous and exquisite. This mosque with its high altitude and blue tiles worked as beacons for the people inside the desert to find their ways.

The glorious Vaziri Library exists near this mosque which in itself is a treasury of priceless Holy Qorans and other hand writen books.
Fullscreen Map