Also known as:
Haj Kazem Rasoolian House
,
Faculty of Architecture and Urban Planning of Yazd University
,
Rasoulian house in Yazd
Haj Kazem Rasoulian Qajari House was built under the order of late "Haj Mirza Kazem Rasoulian" by Master "Mohammad Hassan Mohammad Rahim" in 1904.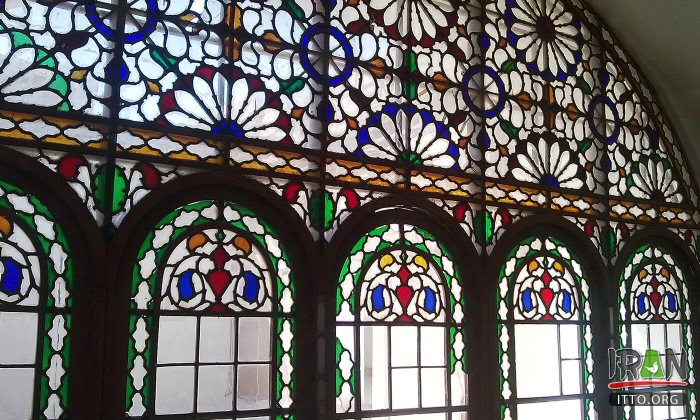 Rasoulian House which has been built over a century ago, is located in the Sahl-ebne-Ali locality of Yazd and is an invaluable relic. Haj Kazem Rasoolian historical house was granted to the University of Yazd as an endowment in the year 1989. After renovation, it became the first base on Architectural and Civil Engineering College of Yazd. Now various parts of this ancient house have been turned into educational areas.

On purchasing the opposite neighboring properties, each of which pertains valuable architectural impotance, a distinguished previleged historical,cultural and educational aggregate has been created which is uniqe all over the country.

This house includes two different parts of inner and outer ones. The outer courtyard had been a place to host the guests and hold Imam Hossein's mourning ceremony. The main space of the outer part of the building includes a big sash room with colorful windows, a hall, a basement, and a badgir.
The inner courtyard which is a private part of the house includes three and five-door rooms (Sedari and Panjdari), a room with sash windows, a hall, a pavilion, a badgir (Wind catcher) and a big courtyard with a big pool in the middle.

The tomb of Dr. Pirnia (the father of Iran's architecture) is located at the Faculty of Architecture and Urban Planning.
Fullscreen Map