Also known as:
Hormoz Sand Carpets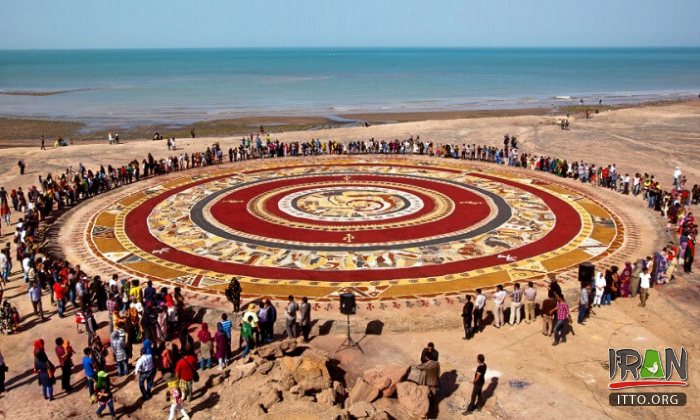 Hormoz Island is famous for its colorful soil and this lead to the idea of making the world largest soil carpet under the title of "Persian Gulf". The soil carpet covering an area of 1300 square meters is made of 90 different colors of soil.

Before this project, the world's largest soil carpet was made on the Canary Island and measured 900 square meters. Iran's carpet soil can be regarded the world largest one and will probably make it into the Guinness Book of World Records.

The designers called the carpet 'Damahi' adapted from the name of a mythical fish. The enormous fish is believed to help the natives trapped in panic situations. As part of Hormuzgan province, Hormuz Island is located in the Strait of Hormuz, 5 miles off the Iranian coast.
Fullscreen Map