Also known as:
Zevieh Castle
,
Ziwiyeh Castle
,
Zivieh Castle
,
Izirtu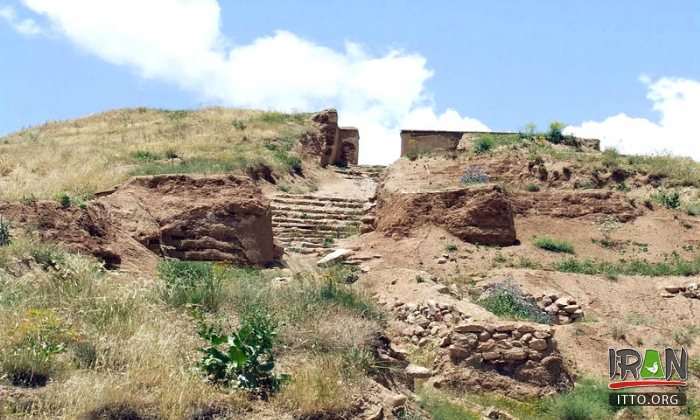 Zivieh Castle (Ziwiyeh Castle, The castle of Ziwiyeh Hills, Izirtu) is located 42km north east of Saqez in Kurdistan Province, and to the west of the Karaftoo Village and in an ancient region. It was just by chance discovered in 1947. Articles found in this castle, reveal the progressive civilization of this region. One of the most famous discoveries is big gold necklace with mythical animal embossments on it. These remnants are related to the year 900 BC.

In 1946 Ayub Ranbu obtained legal permission for archaeological activities in the vicinity of Zivieh Hills. During these excavations which prolonged over a period of 12 years, in addition to 6 tombs related to the sovereigns and commanders of the Medes, another vestige was discovered.

This was a glorious structure in three floors, beautiful though archaic and a master piece of architecture of its times. The structure with its unique fortifications, was constructed on an elevation and upon the vast cave of Zivieh, which itself is 1,835m above sea level. This was the very first court of justice of ancient Iran, constructed by the Medes for "Diakoo".

The walls of this structure are of special sculptured stone, whilst the foundation was of brick and was constructed according to an exact and accurate measures of geometrical and mathematical scale. This construction had a porch with 12 columns of stone including two doors also of stone.
 
Fullscreen Map