Also known as:
Amir Kabir Dam
,
Karaj Dam
,
Daryache Sad-e Amirkabir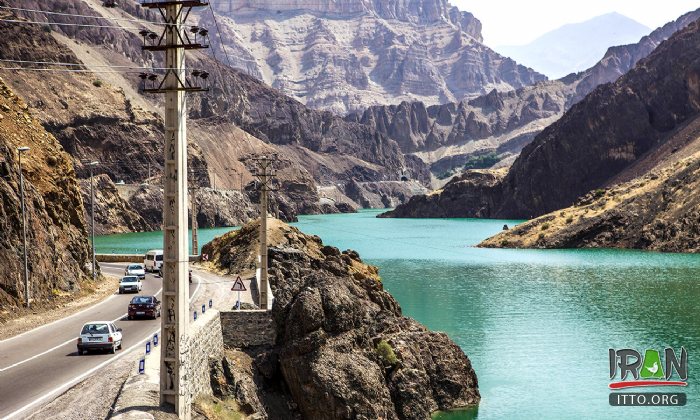 Karaj Dam Lake (Amir Kabir Dam) expands over 4000 hectares and is located in the Varian Gorge at a 23 km distance on Karaj - Chaloos Road. Pleasant and cool weather is experienced here during the summer season. The lake forms an excellent area for sports such as canoeing, fishing, water skiing, swimming and gliding.

The Amir kabir Dam was built as a multi-purpose dam to provide tap water for Tehran alongside agricultural development in Karaj. It supplies the irrigation demand of over 50,000 hectares (120,000 acres) of farm land near Karaj. The power plant has been connected to the national electricity network for over 46 years and has a capacity of 90 megawatts. The lake behind the dam is a touristic attraction while being a natural habitat for rainbow trout. With its sailing and water-skiing facilities, the dam is a popular weekend summer resort.
Fullscreen Map