Also known as:
Dasht-e Lut
,
Loot Desert
The Lut Desert (Dasht-e Lut) is a large salt desert located in the provinces of Kerman and Sistan and Baluchestan. It is the world's 27th-largest desert, and was inscribed on UNESCO's World Heritage List.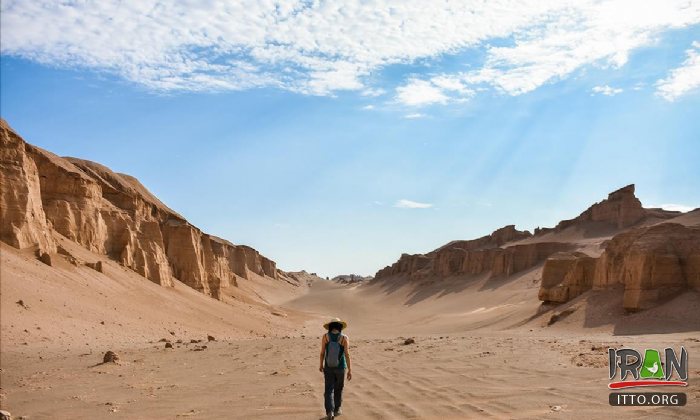 The plain of Loot (Loot Desert or Dasht-e Lut) is the largest hollow or pit in the plateau of Iran and a part of which is located between Kerman and Sistan Va Baluchestan Provinces. (Dasht-e Lut means "Emptiness Plain")

This plain is one of the hottest and driest in the world with a minimum trace of water. To the west of this plain, is another area of wilderness called Namakzar, which is impenetrable in the rainy seasons. The eastern half of the plain is covered by moving sands, but a part of its southern sector is penetrable. Due to the hot sun and strong winds, heavy masses of sand move to the south and the southeast, forming a chain of sandy hillocks.

The eastern part of Dasht-e Loot is a low plateau covered with salt flats. In contrast, the center has been sculpted by the wind into a series of parallel ridges and furrows, extending over 150 km (93 mi) and reaching 75 metres (246 ft) in height. This area is also riddled with ravines and sinkholes. The southeast is a vast expanse of sand, like a Saharan erg, with dunes 300 metres (980 ft) high, among the tallest in the world.
Fullscreen Map