Rig-e Jenn desert is located in the west and southwest of Dasht-e Kavir (A "jinn" is a spirit in Islamic culture and this place was once (and in some places still) believed to accommodate evil spirits). This desert covers an area of 3800 square kilometers. Actually, the desert is an enormous area of sand dunes with steep slope on the eastern side and gentle slopes on the western part due to the prevailing winds from the west to the east. Therefore, passing through the desert by cars from the east to the west is very difficult and impossible.
This area is believed to be a cursed land; Indigenous people believe that evil spirits reign over this mysterious land, so, if you enter this desert, you will swallowed and never come back. Sinking in mud is one of the most dangerous events that may endanger passengers and drive them to the jaws of death. For many years, nobody has dared to travel to the heart of Rig-e Jenn and discover the secret of this mysterious desert.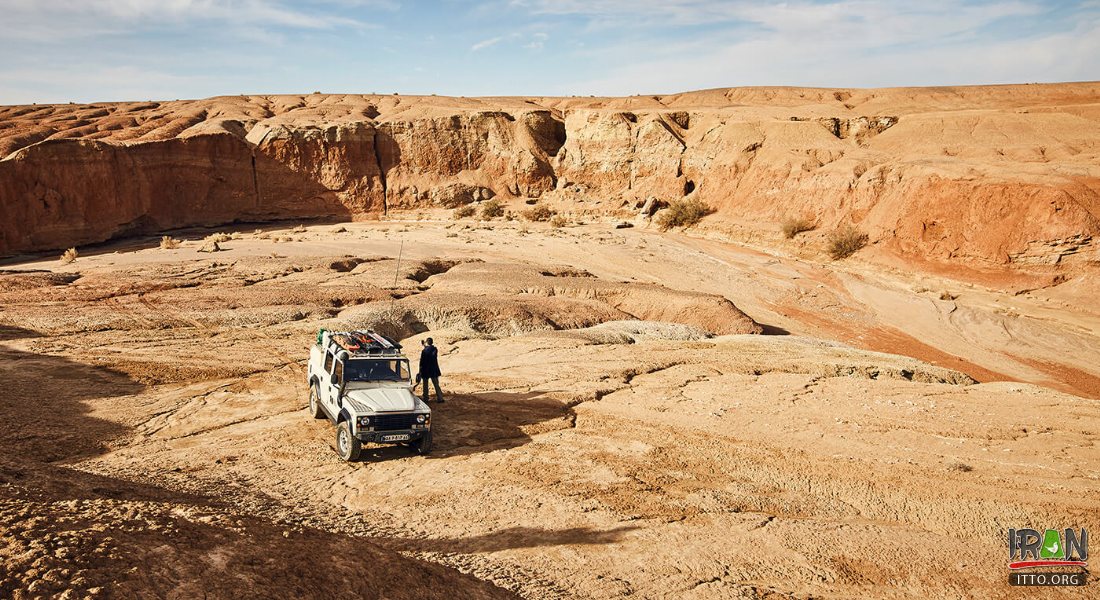 Rig'e Jenn received its name from the belief that the area was haunted by spirits and the devil. This belief was strengthened by, and probably originated from the fact that perhaps many had entered the desert and never returned.
But apart from these dangers, most of the statements about Rig-e Jenn is related to fictions. Locals believe in some fictions and stories that left many questions unanswered. However, the cause of most of these phenomena has today been recognized. For example, a sound is heard in the desert that is known as the Cry of Stone. The cause of this natural phenomenon is the expansion and contraction of stones and breaking them in the result of the temperature difference between day and night.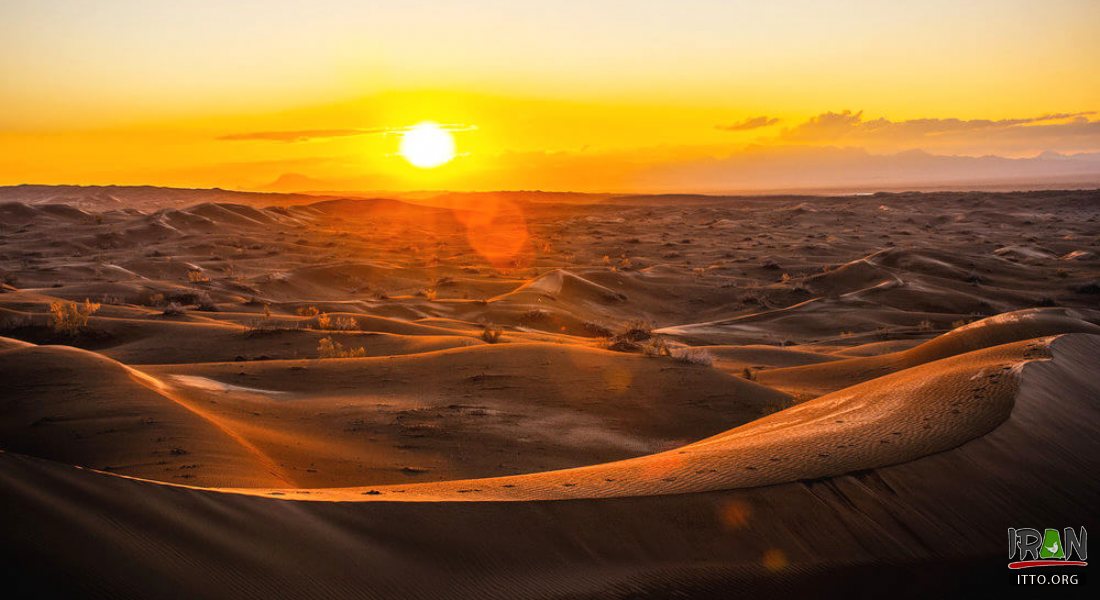 The huge amount of active sand hills without any plants have covered a vast area. All Rig-e Jenn is covered with lots of wind-blown sand and salty alluvium from Alborz mountains.
Rig-e Jenn also known as the "Bermuda Triangle of Iran" is covered with salt marshes which have probably swallowed up many who wished to explore it.
A vast surface of the area is devoid of flora and fauna. Although little information is available about its plants and wildlife, sightings of scorpions, phrynocephaluses (medium-sized agamid lizards), chinkaras and Persian onagers in nearby areas have been reported.