Also known as:
Ghasre Ayeneh
,
Mirror Palace Museum
,
Qasr-e Ayeneh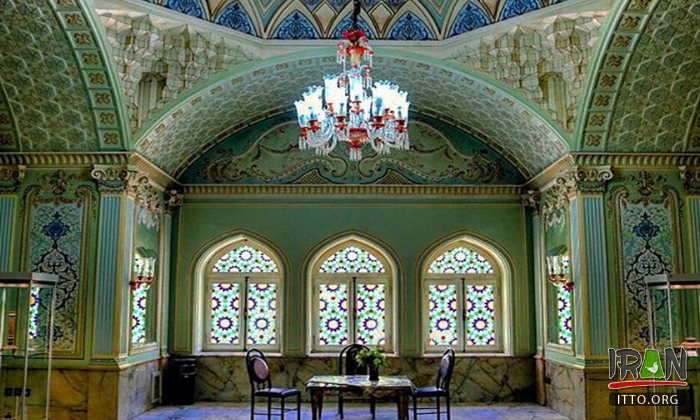 Qasr-e-Ayeneh (Mirror Palace) Museum has a foundation of 837 square meters and is located in a garden 8,174 square meters in area. The museum building was formerly belonging to a wealthy personality of Yazd. After the Islamic revolution, it has been converted into the museum. In this museum, calligraphic collections, guns, coins, books, stamps, locks, a bridle (of the second millennium BC.), samples of Lurestan's bronze, endowed works of the deceased Seyed Hossein Heidari (a Yazdi collector) and some other articles are displayed. This museum is located in Kashani Yazdi street opposite Yazd's Haft-e-Tir Park.

This elegant 20th-century mansion, dating from the 1940s, was confiscated after the 1978 revolution and has been converted into a quirky and fun museum celebrating the wonder of reflection. Some fine examples of mirrors and lamps are on display, and a photo booth, featuring opposing mirrors, provides for the ultimate selfie. Despite its name, the museum's highlight is neither mirror nor lamp but a superb piece of plaster work in the shape of a curtain. It took the 46-year-old master craftsman four years to complete.

The first thing that will catch your eyes is the lively yard and surroundings of this place. Museum of Mirrors and Lighting is in a Kushk. In Persian architecture, Kushk is a castle in the middle of a large garden. As you can see the building is an attraction itself. This place belonged to Saraf Zadeh in Pahlavi Era, who was a businessman. In 1998, this beautiful house turns to the Museum of Mirrors and Lighting.

The architecture of this place is a combination of Persian and European traditional architecture inside the building is interesting too, as it is like a maze. Besides the beautiful Ayine-kaari, all of the rooms have breath-taking stucco and painting. Also, windows are decorated with colorful glasses, an indispensable item of Persian architecture. Also, the wooden doors of the museum will catch your eyes too.

You can see a range of fascinating objects from different historical eras in Museum of Mirrors and Lighting such as Old manuscripts, books, coins, stamps, guns and several bronze objects from Lorestan. Various types of mirrors, lights, matches, and weapons are displayed in this museum. One of the most attractive parts of the museum is the collection of matches from all over the world. Also, old lamps collection is really worth to visit.
Fullscreen Map