Also known as:
Taftaan Mountain
,
Taftan Volcano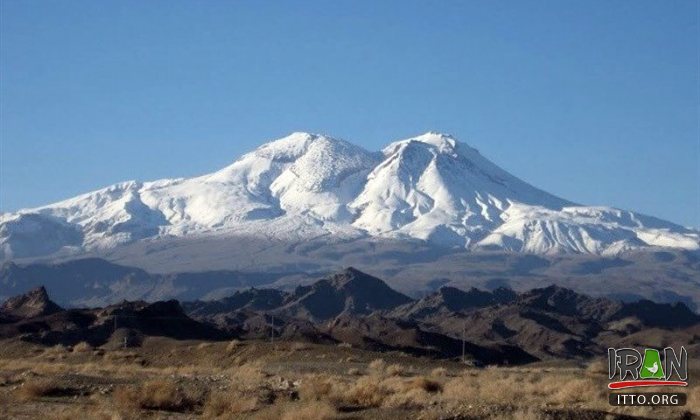 The mountainous area and Taftan peak (Taftaan) is located in the southeast of Iran, and within a distance of 50 km. southeast of Khash city. This mountain embraces the Taftan volcano and is the tallest mountain of Baluchestan, with several peaks. Its famous volcanic summit known as 'Chehel Tan' lies 380 km. north of the Oman Sea.

This summit has two main branches, the northern one is the highest and called 'Ziarat', whereas the southern one is known as 'Madar Kooh'. From the northeastern direction this peak is known as 'Sobh Kooh' and in the west is called 'Lor Kooh'.

Taftan is part of a volcanic arc in Iran, together with Bazman, also in Iran, and Koh-i-Sultan in Pakistan. This volcanic arc has formed on Cretaceous-Eocene sedimentary layers and has resulted from the subduction of the oceanic Arabian plate beneath Iran at the Makran trench.
Fullscreen Map