Also known as:
Vaank Church
,
Kelisay-e Vaank (Farsi)
,
Surb Amenaprkich Vank
,
Kelisā ye Amenaperkič
,
Church of the Saintly Sisters
,
The Holy Savior Cathedral
The Vank Church is one of the most beautiful and largest churches in the Jolfa vicinity of Esfahan. Its gilded ceiling, interior section of the dome and fine historical paintings are matchless. Internally, the walls are adorned with oil paintings that are also gilded similar to that of Iranian art. Religious paintings revealing an Italian touch can be observed here. The founder of this structure was Shah Soltan Hossain Safavid.
The cathedral was established in 1606, built by the hundreds of thousands of Armenians that were forcibly resettled by Shah Abbas I in his new capital as part of his scorched-earth policy in Armenia during the Ottoman War of 1603-1618.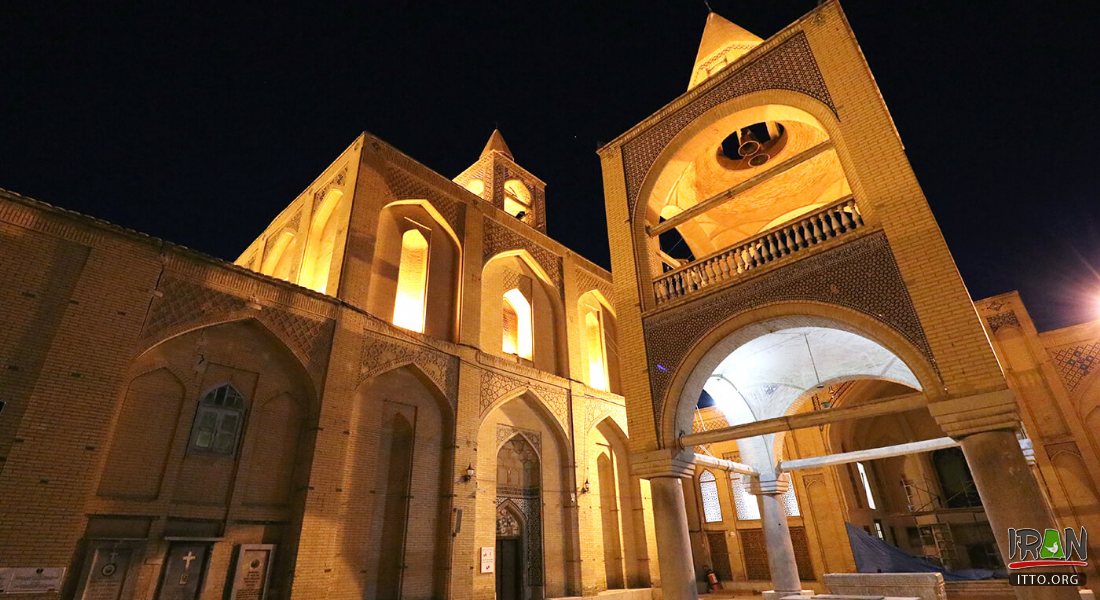 The cathedral stands in New Jufa, Isfahan's Armenian quarter that was established in 1606.
The interior is covered with fine frescos and gilded carvings and includes a wainscot of rich tile work. The delicately blue and gold painted central dome depicts the Biblical story of the creation of the world and man's expulsion from Eden. Pendentives throughout the church are painted with a motif of a cherub's head surrounded by folded wings typical of Armenian art. The ceiling above the entrance is painted with delicate floral motifs in the style of Persian miniature. Two sections, or bands, of murals run around the interior walls: the top section depicts events from the life of Jesus, while the bottom section depicts tortures inflicted upon Armenian martyrs by the Ottoman Empire.