Also known as:
Khaneh-ye Arabha
,
Mahmoudi House
,
Arab's House
,
Mahmoodi Mansion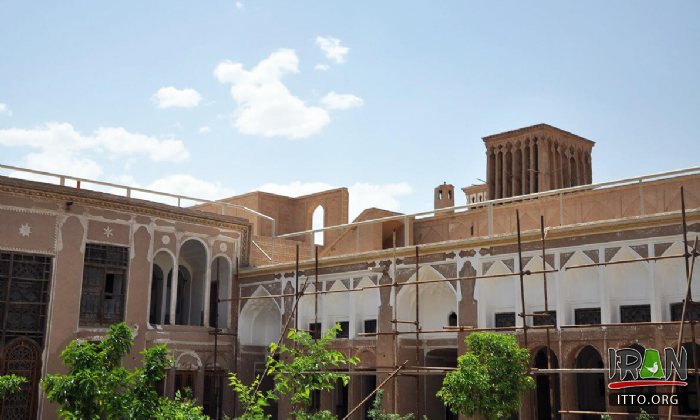 Arabha House also known as Mahmoudi House is a complex made up of one big and one small house is located in Sar-Qadamgah in the Fahadan vicinity near the Chehel Mehrab Mosque in Yazd. This old mansion built in mid Qajar and belongs to Mirza Ahmad Arab (a tribe of merchants named as Bahraini Arabs) one of the famous merchants of Yazd. The smaller house of this complex has been built by Ostad Ali Akbar, son of late Ostad Baqer in 1298 AH.

The expansion and prosperity of the Arab tribes led to the development of this massive residential complex, which later the family extension and distribution led to the division of the aforementioned complex.

The architecture of the house is influenced by the warm and dry climate conditions of the region. The materials used are also mostly indigenous and traditional, including clay, mud, brick, stone, straw, plaster, wood and juncus.
Fullscreen Map