Also known as:
Azadi Tower
,
Meidan'e Azadi (Farsi)
,
Meydan-e-Azadi (Farsi)
,
Shahyad Square (Formerly)
Azadi Tower is one of the symbols of the great Tehran city. Laconic, simple forms of snow-white marble structure rise on the hill in the west part of the city. Memorable architecture made the tower be on the list of top Tehran attractions.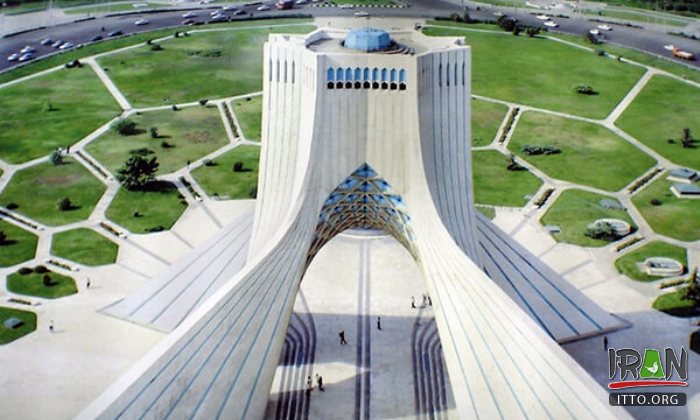 Azadi Square, formerly known as Shahyad Square, is a mainly green city square in Tehran. This structure was constructed in the year 1350 (1971), during the reign of Mohammad Reza Pahlavi in west of Tehran (at the entrance to Tehran-Karaj special Road) on a piece of land with an area of 50,000 sq. m. At the same time a museum had also been constructed in the same building. The basement of the tower encompasses 400 sq. m. and the tower is 45 m. high from ground level.

It has an area of about 50,000 m, plus adjacent areas and has a very large roundabout within its main confines. It is the largest square in Tehran and the second largest in Iran, being smaller than Azerbaijan Square in Tabriz. The 50 m tower is in the center of the square. The design of the tower and the surrounding area is an archetype of Iranian-Islamic architecture and aesthetic geometry. The fountain is inspired by Iranian gardens, and the slope of the square was carefully and purposefully designed, assisting with efficient irrigation.

This status is reflected in the green and bold choice of name, meydaane as in Turkish being loosely cognate with medina, in some Arabic senses meaning garden square, otherwise secluded quarter.
Fullscreen Map