Also known as:
Dahaaneye Gholaman
,
Dahaaneh-e Qolaman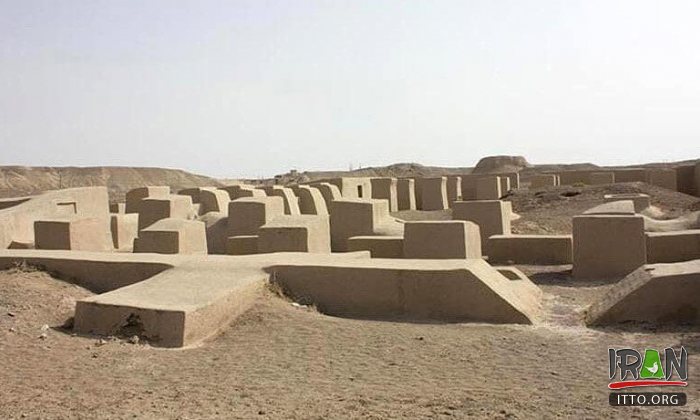 This artificial hillock which has an elevation of 28 m. is located at a distance of 44 km. from the city of Zabol. In the excavations evidences of a comparatively large city with immense and splendid constructions built of clay, have been revealed.

To the northwest of this hillock, is the remnant of a two storeyed temple of the Achaemenian period. In the four corners of this temple are four watch towers. This temple was used twice a day. In the northern segment of this hillock, a large rectangular construction with 45 chambers have been discovered, all these rooms are rectangular in shape at right angles to each other.

The structure has only one entrance facing east. Besides the above mentioned, a number of earthenware, mill stones, small wooden articles, animal skeletons such as the boar, and types of clay stamps have been discovered. There is a moat to the width of 30 m. around the city separating it from the larger hillocks. Around this moat are bricks, and these have been used in the construction of a castle, by Ali Khan Sanjarani, reputedly known as Naad Ali.
Fullscreen Map