Also known as:
Daryacheh-ye Haamun
,
Hamoun Lake
,
Hamoun Oasis
,
Lake Sistan
,
Hamun-e Hirmand
,
Hamoon-e Helmand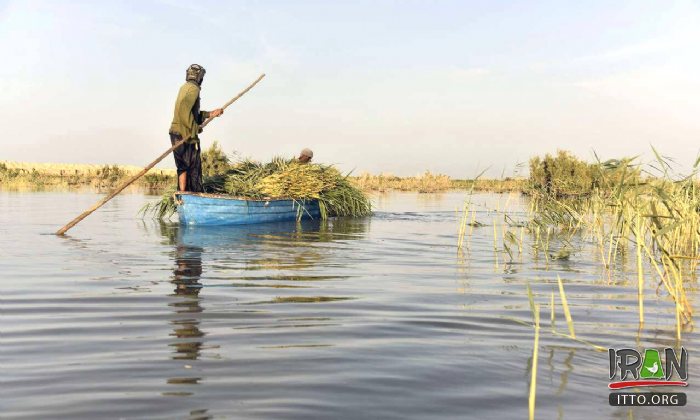 Hamun lake (Daryache Hamoon or Sistan Lake) is valued for its natural phenomena both from the national and international point of view. This region holds its own in respect to being a habitat for rare animal and plant species.

Besides being an axis for the food chain of the vast desert region, having economic values and providing a habitat for the refuge and breeding of a number of birds both endemic and migrant. Moreover, the vegetation coverage in this vicinity offers a camouflage for some of the birds, mammals and other aquatic species. The aquatic species of this lake together with the rush-brakes play an important role in securing the requirements of the wildlife.

Hamun (Hamoon) is generic term which refers to shallow lakes (or lagoons), usually seasonal, that occur in deserts of southeast Iran and adjacent areas of Afghanistan and Pakistan as product of snowmelt in nearby mountains in spring. The term Hāmūn Lake (or Lake Hamun) is equally applied to Hamoon-e Helmand (entirely in Iran), as well to shallow lakes Hamun-e Sabari and Hamun-e Puzak, which extend into territory of present-day Afghanistan with latter being almost entirely inside Afghanistan. The Hamun is fed by numerous seasonal water tributaries; the main tributary is the perennial Helmand River, which originates in Afghanistan Hindu Kush mountains. In modern times, and prior to the existence of the dams for agricultural irrigation, spring floods would bring into existence much larger lakes.
Fullscreen Map