Also known as:
Karkooy Firouzbahram Fire Temple
,
Karko fire temple
,
Karkoushah
,
Karkoosha Fire Temple
,
Karkoo Fire Temple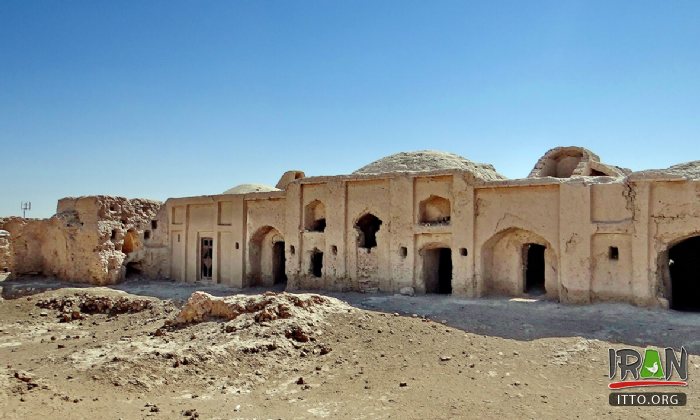 Karkooy Fire Temple (Also known as Karkousha or Karkoo) is located in Karkooy or Karkouyeh Village (Hirmand County) at a distance of 25 km from Zabol, in the middle of marshy lands of Sistan, and close to Iran/Afghanistan borders. Its special features and architectural design reveal the fact that the same is related to the Sassanide era.

The remnants of Karkooyeh or Karkooshah fire temple is twenty kilometers in west-north of Zaranj and in the left of it there is a branch of Hirmand river near Miyankangi region. This ancient building is interrelated to the culture and history of the region and the identity of it is still remained firm.

Karkouyeh was thriving until 700 years ago.  There is no doubt that the present location of Karku Shah is the famous Karkouyeh, as reported by Islamic writers. As documented by writers of the Islamic era, this structure had two large domes and on top of each dome a huge horn like the horn of a bull was built, and the fire temple was under these two domes. Based on findings, the fire of this fire temple was constantly burning and had a sacred position among Zoroastrians. This fire would be used to light other fires of fire temples.

The people of this city highly respect this Fire Temple and it is also known as the Dome of Rostam. As written in Shahnameh, the battle between Siavash and Bahman occurred in this place.
Fullscreen Map