Also known as:
Iwan-e Karkheh ancient city
,
Eivan-e Karkhei historical site
,
Kut Karkheh
,
Ivan-e-Karkheh Palace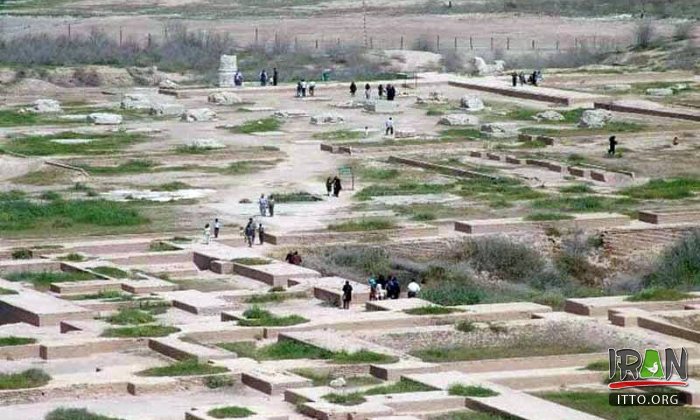 Iwan-e Karkheh (Eivan-e Karkhe) is a monument from the Sassanide period and is located 20km northwest of the ruined city of Shoosh (Susa). It is known as 'Kut Karkheh' or Ivan-e-Kharkheh palace.

A colossal rampart encloses the palace, and on each side there are entrances at regular intervals. To the east of the area, there is a ruined structure out of which only an arched ceiling made of brick has been remained. Previousely it was supposed to be a spectacular glorious hall used for formal ceremonies of the court of Sassanide monarchs.

The city was founded by Shapur II (r.309-379) after he had sacked Susa; it is about twenty kilometers from the old city to the new, which is on the opposite bank of the river Choaspes, the modern Karkheh.

A large building, excavated in 1950, may have been his palace. The walls were covered with plaster, the building was surrounded by a garden, and it contained a transversal barrel-vault of a type that was to become popular in Christian churches, but has not been attested earlier than Iwan-e Karkheh. This building, which also contained a square hall under a dome, later served as a mosque.
Fullscreen Map