Also known as:
Ekhtesasi Palace (Exclusive)
,
Gorgan Specific Palace
,
Kakh-e Ekhtesasi
,
Gorgan Royal Palace
Gorgan Palace Museum is a two-story structure built in the European style of architecture. The museum showcases items which previously belonged to the Pahlavi family. The first floor of the museum has displays dedicated to 30 prominent figures from Golestan Province.There are several tomb stones dating from the 9th to 19th century displayed in the courtyard of the palace.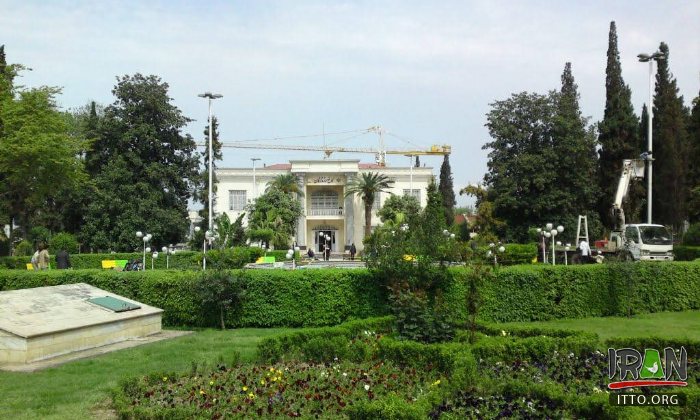 Gorgan Palace Museum (Also known as Gorgan Specific Palace or Kakh-e Ekhtesasi) is related to the first Pahlavid era and is located in City Park (previously was a city library). Gorgan Royal Palace has been one of the 12 palaces of Pahlavid family and their living place in the area.

After being repaired, the place was turned into Gorgan Palace Museum. This Palace Museum was the first museum in the north f Iran and is considered the specific archeological museum and the twenty fourth museum in the country. Two major parts of the museum are: Introduction of famous people in Golestan and Royarl objects sections.

It is the first museum of the north and the fourth specific museum of archaeology in Iran. The museum includes a ground floor and upper parts; the main sectors placed in the ground floor, devoted to introducing the celebrities with the aid of 30 status of the famous characters of the province like the scientists of Golestan province from 3rd century A.H. to Pahlavi period. In addition, approximately 100 items belonging to Pahlavi period and the residence of Pahlavi family are on display here. The museum also includes a space for temporary exhibitions embracing different historical and artistic themes.

In the yard of the museum, there are several tombstones related to a time span between 8th to 14th centuries A.H. Some new archaeological aspects of ancient Gorgan region belonging to 5000 years ago until Qajar period are on display in archaeology hall. Totally, the museum includes 152 historical and cultural items.

This monument was registered in the list of Iran's national monuments on December 1957 with registration number 1538. It was repaired and reconstructed on  and opened in May 2009.
Fullscreen Map