Also known as:
Quyun Daqi Island
,
Kabudan Island
,
Kaboudan
,
Qoyundağı adası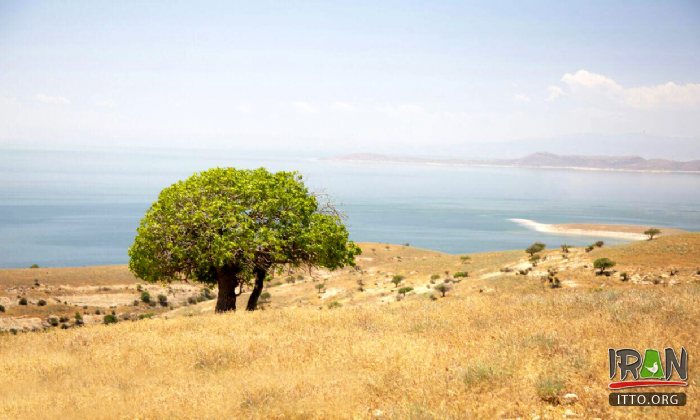 Kaboodan Island (Qoyundağı adası or Quyun Daqi Island) is the largest islands of the lake Orumieh (Urmia Lake), located to the east of which and covering an area of about 3,175 hectares. Its vegetation being generally short scrubs and a variety of trees bearing wild fruits and nuts. Mammals such as wild goat and wild sheep exist on this Island. Ovis Orientalis, Armenian mouflon, Persian fallow deer (rare deer spacious) can be found there. It is protected by the Department of the Environment as a National Park.

This Island is the only Island in Urmia Lake which has fresh water during the year. Wild animals drink from the two southern springs of the Island.
Each side of Island has its own beautiful view. The existence of Golden Eagle and Egyptian vulture make it a different place.

The other birds of Island are Yellow-rumped marsh bird, Eurasian golden oriole, Roller, Ivory gulls, Eurasian hoopoe, waterfowls like Flamingos, Ruddy Shelduck and other kinds of birds.

Flamingos choose the northwest corner of the Island, between Quyun Daqi, Arezoo and Ispir Islands, for settling because it is actually a quiet place. Their main food is different kinds of Algoe and Crustaceans from Artmiasalina River. Ovis Orientalis and Armenian mouflon spacious of this district have been protected from 1340 till now and their population reaches 3500 nowadays.

Ashraf Pahlavi (26 October 1919 – 7 January 2016) was the twin sister of Mohammad Reza Pahlavi, the Shah of Iran and a member of the Pahlavi Dynasty had an small villa on this Island.
Fullscreen Map