Also known as:
Maar-Sargiz Historical Church
,
Mar Church Sar Giz
,
Marsergiz Church
,
Marsergiz Cathedral
,
Sir Church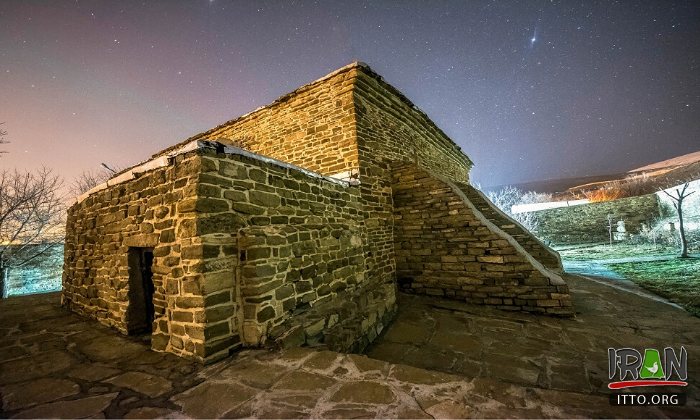 Maar-Sargiz Historical Church (Marserkis, Marsarkis Church, Sir Church) is located on the hillside of Ser/Sir Mountain (12 km West of the city of Orumiyeh / Urmia) and the village is located in the foothills of the same name. This church was built under the orders of Shirin (the wife of the Sassanian ruler Khosrow Parviz), who was a Christian follower.

The building consists of two parts are joined together. The first part consists of entrance hall, prayer and altar and the second part of the hall is to be built parallel to the first hall. The two are connected by an internal input. Both sides of the church style of arches are party-Sassanid and Tavizeh vault with a horseshoe shaped cradle made. The church is a place of pilgrimage Assyrian Christians.
Fullscreen Map