Also known as:
Khajeh Nazar Caravansarai
,
Khaje-Nazar Caravansaray
,
Jolfa Caravansaray
,
Khwaja Nazar Caravansarai
Above a bend in the Aras River, this restored caravanserai has some wonderful views of the eroded red mountains of Iran and across the border to the Nakhchivan enclave of Azerbaijan.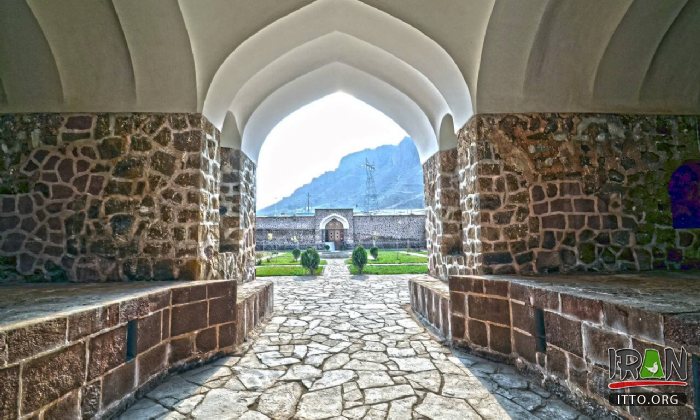 Khajeh Nazar (Abbasi) Caravansaray is one of the 999 caravansaray that has been built in age of Shah Abbas Safavid. Khajeh Nazar Caravansaray was located in Jolfa County, near Aras River and Zia'olmaleki Bridge. This opus has been recorded as a national work of Iran with register number 7744 in 17th Esfand, 1381 (2003).

The caravanserai is on the road from Jolfa to the Saint Stepanos Monastery, along the road on the right. The caravanserai is what in depth not far from the Aras River, border river in northern Iran.

Khaje Nazar was one of the authentic Armenian people who left Julfa. When he accessed a great succeed in trading and had gained a validity by Shah Abbas the great and his successor Shah Safi, he got the position of the head of the Armenian people. In honor of his hometown Julfa he had created two great caravanserais in which they are remained till now and he had spent more than 100,000 Eco to fulfill his desire.

Regardless other Safavid caravanserais in Iran including a square or rectangular plan, the spatial relation of this building has no similarity in Iran and has divided in the category of miscellaneous ones.
Fullscreen Map