The 4,000-Year-Old Abandoned Mud-Brick Town of Kharanaq Settled at a distance of 85 km. east of Ardakan in YAZD Province. It has a temperate dry climate and is located in a mountainous region.
Some of its historical edifices are presented below: Shahzadeh (princess) caravansary built under the orders of Mohammad Vali Mriza, the offspring of Fath Ali Shah.
Near its cemetery, there exists an epigraph inscribed in 595 AH. It has been also said that Imam Reza has visited this village. Jame' Mosque which has a tombstone inscribed in 499 AH. Baba Khadem Tomb placed amidst the fields of Kharanaq.
The abandoned town is a photographer's dream with a labyrinth of streets, tunnels, passageways, and rooms, as well as more impressive buildings such as a tiny mosque, a shaking minaret, and an old caravanserai that welcomed merchants and pilgrims centuries ago.
Kharanaq, which means "place of birth of the sun", is divided into two parts: the Old Town, which is almost completely deserted, and the New Town, where some 130 families continue to live.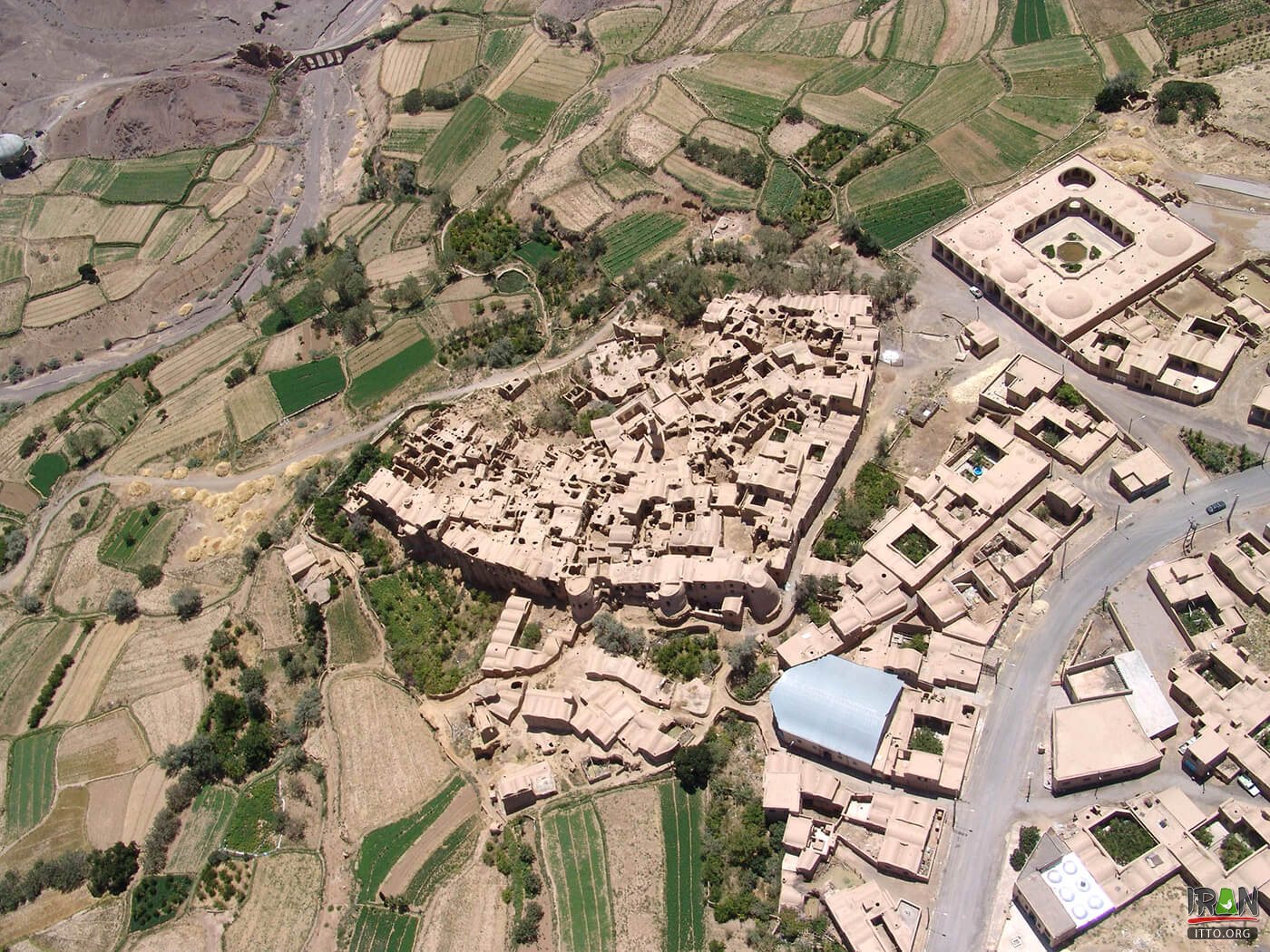 Kharanaq, which means "place of birth of the sun"
The Old Town was constructed with sun-baked mud bricks, forming one of the largest collections of adobe buildings in Iran. It was once a prosperous farming village, but when water supplies dried up the inhabitants left, leaving the town to turn to ruins.
In recent years, a New Town was constructed within 2km (1.4 miles) of the ancient town with government-supplied water and electricity. Apart from a few elderly people who refused to leave their old houses and continue to live among the ruins, the rest of the Old Town's inhabitants moved to the New Town.
One of the most visible monuments in the city, and one of the few things around that has been restored is the 15 meter tall Shaking Minaret of Kharanagh. Dating back to the 17th century, the minaret can frequently be seen vibrating. Why? Nobody knows.
This is not your typical tourist attraction and visitors to Kharanaq quickly learn that the words "watch your step" are very important, as the city is literally crumbling away and many of the surfaces are less than stable. Steps and rooftops could give way at any time.