Lariha House (Lari's Mansion) is one of the most beautiful houses in Yazd, which depicts the art of Iranian architecture to the world. This house was built in 1286 AH by Hadji Mohammad Ebrahim Lari. They used to use this building as a house for Darvishes of the Ne'mat-o-Allahi sect in the past. Its door, windows, sash windows and painted rooms decorated with mirrors, caused it to be one of the beautiful and splendid aristocratic houses of the thirteenth century AH.
The mansion covers an area of about 1,700 square metres and consists of six separate houses with fully architectural spaces specially designed for desert houses. The doors, windows, curtains and paintwork rooms are one of the most beautiful examples of the 13th century palaces of the Qajar era.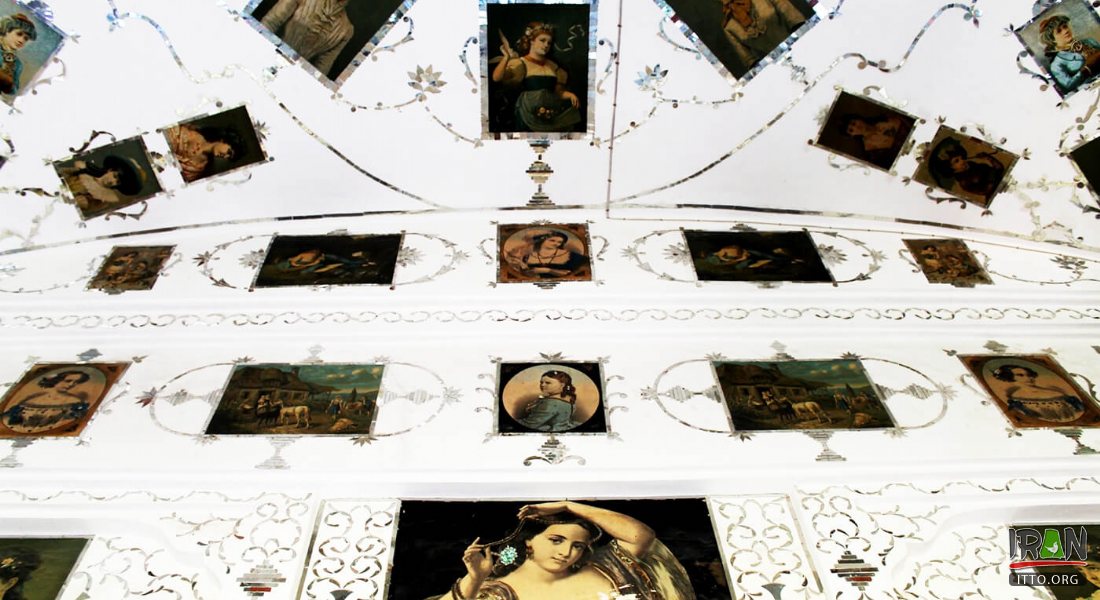 Lariha mansion (Khaneh-ye Lariha) embellished with mirrorwork & paintings with European and Qajar themes
Moreover, the ceilings of this house have also been embellished with mirrorwork and paintings with European and Qajar themes. The northern part of the house was used as winter quarters and the southern part, which has a spacious hall and wind tower was used as the summer quarters. The eastern wing of the house was used as autumn quarters and the western quarter was the wing used in spring.
The rooms of the Lari House are situated around the main courtyard, which has a large pool in the center and is modestly filled with plants and trees. The house also has a big basement, which is ventilated by the wind catcher and remains cool during the warmer months of the year.
Lari-Ha House is one of the original samples of Persian architecture and contains a museum of certificates and documents. National Library and Documents Organization is currently owning the property.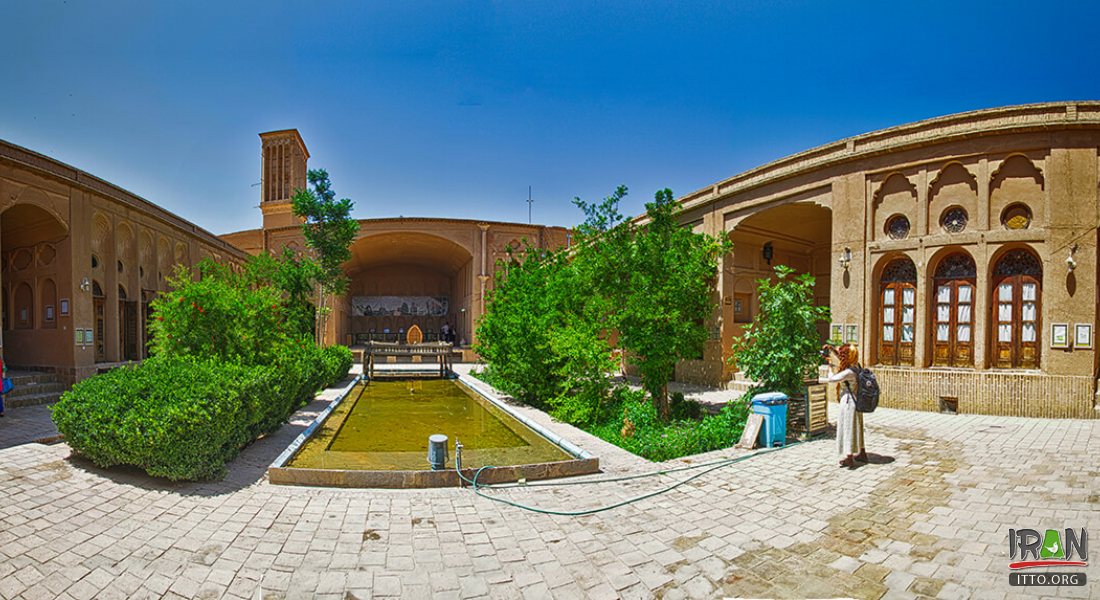 The Lariha House has three yards.
Lariha House Windcatcher:
The Lariha House also has a windcatcher which is on the southern part of the house. That's because the role of the windcatcher is to cool down the place in the summertime. So the shade and the windcatcher both made this part of the house a great place to spend in the summertime.
The other thing that is so obvious in the architecture of the Lariha House is the privacy. It is so common in many old houses in the city of Yazd, the architects made the houses the way that nobody could see any part of it without the owner's permission. So the windows open to the main court, not the street and nobody can see the court too. Therefore, it was so peaceful and comfortable for the ones who lived in these kinds of houses.