Also known as:
Mil-e Radkan
,
Raadkan Tower Kordkooy
,
Mil Radkan Gorgan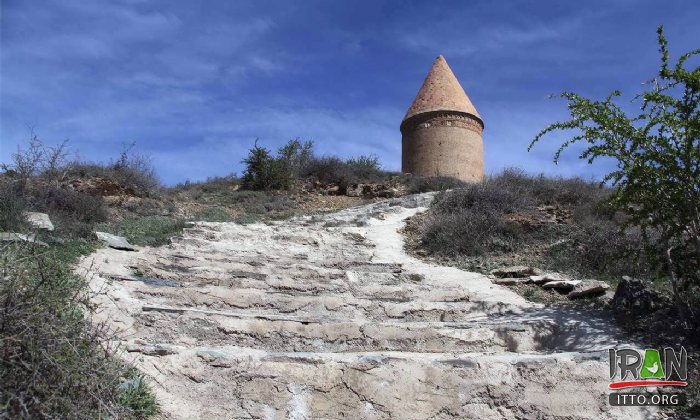 This tower is located near the Radkan village, 24 km. south of Kord Kooy and 54 km. to the southwest of Gorgan. The same is situated on a strategic hillock. Constructed on simple lines, this brick structure rises to a height of 35m. It does display artistic affects and with two Kufic inscriptions on which the name of the founder and date of construction (407-411 AH. ) can be noted.

The dome is bi-coated and conical in shape. The internal design of Radkan tower is cicular with simple design. The whole structure has been built of bricks similar to that of the Gonbad Qaboos Tower, and internally the architecture is also simple. It is the resting abode of one of the ancient commanders.
Fullscreen Map