Also known as:
Ameris' historical house
,
Ameri House
,
Saraye Ameriha Boutique Hotel
,
Khaneh Amerian
Saraye Ameriha is a large historic house in Kashan, Iran. It was originally built as a family residence during Zand dynasty for Agha Ameri (the governor of Kashan) and it is now restored and transformed into a traditional-style museum and Boutique Hotel.
Being the largest traditional house in Kashan, it has several interior and exterior yards, each consisting of pools and many rooms. It also has the highest wind catcher in Kashan.
The house comprises seven courtyards and covers 9,000 square meters. Within its walls are two bath houses (hammam), one of which was provided for local pregnant women to use.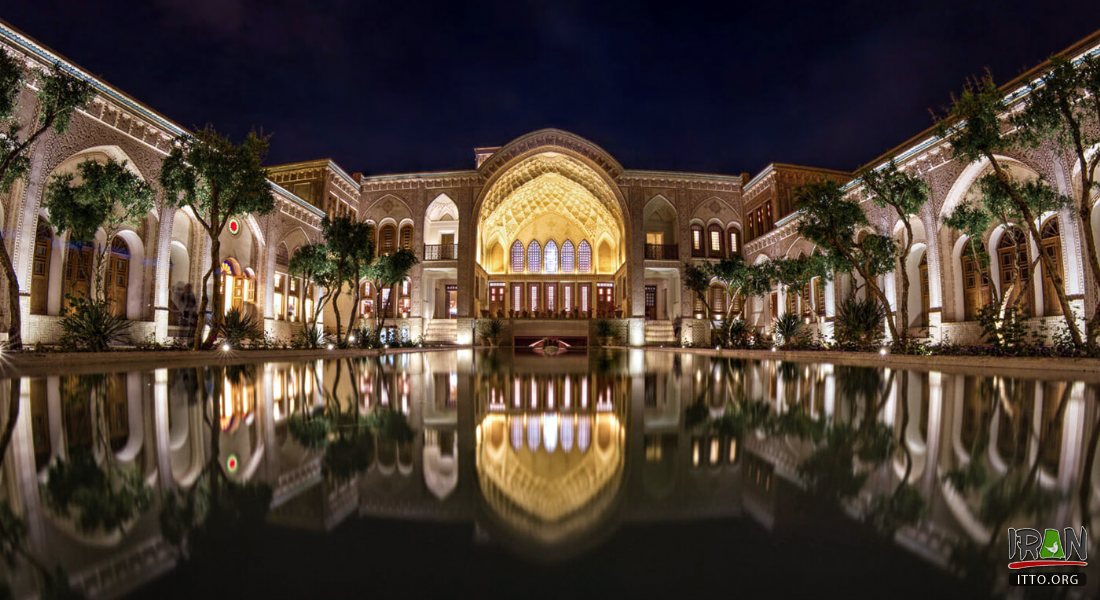 It is the largest historical house in Iran. This house has the highest wind catcher among other wind catchers of Kashan's houses. Ameri House has been bequeathed to the private sector and it is currently used as the biggest traditional house-hotel in Iran.
It is located in the old neighborhood of the city and attracts a lot of guests both as a touristic site and a luxury hotel. In both ways, the house gives you a realistic picture of the lifestyle of wealthy families in the 18th century. The construction of the house involved such materials as bricks for the main structure, mud and straw for covering walls, thick wooden doors, gypsum reliefs of façade and ceilings, mirrors, tiles and paintings for interior decoration. The courtyards are adorned with ponds and porches, gardens and different kinds of flowers and bushes.
In the end of the 18th century the house was destroyed by a series of massive earthquakes and in the 19th century was rebuilt like other houses in the city.   Till 1999, the state of Ameri House deteriorated badly. With spending several million dollars and 15 years of work, the house was restored and turned partly into a 5-star hotel, partly into a public museum.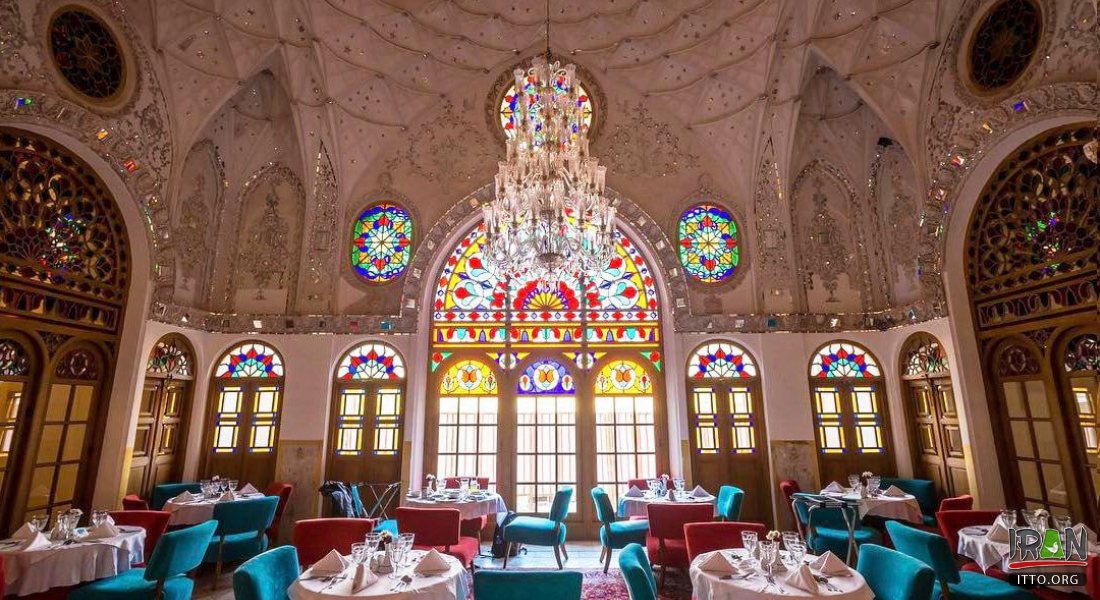 Now, with twenty seven rooms, two restaurants, a coffee shop and an art gallery, SarayeAmeriha at Kashan is the pearl of desert.
Ameri House is located in the center of Kashan, in the old part of the city. it is surrounded with other touristic sites, such as Borujerdi House, Abbasi House, Tabatabaei House, Toy Museum, Sultan Amir Ahmad Bathhouse and others. Agha Bozorg Mosque and Kashan Bazaar are located in 15 minutes of walking.