Also known as:
Shah Cheraq Mausoleum
,
Shahcheragh Mosque
,
Shah-e-Cheragh Shrine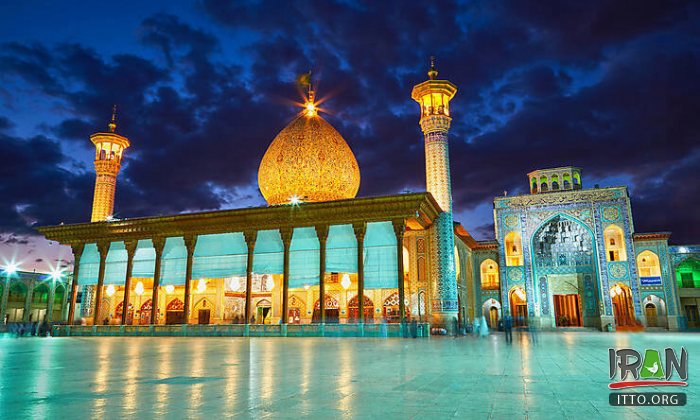 A place of pilgrimage but also worth visiting for its unbelievable mirror work, it contains the tomb of the brother of Imam Reza (PBUH) who died in the 8th century. Shah Cheraagh is a funerary monument and mosque in Shiraz.

The first construction of it is attributed to Atabak Sa'ad Ebn-e-Zangi. In the 8th century AH it was repaired and developed by the mother of Ishaq Injoo. In the early 10th century AH, it was again repaired. But late in the century, an earthquake ruined it so it underwent renovation once more. In the year 1243 AH, during the reign of Fathali Shah Qajar, some sections were added to it. In the year 1958 its dome was reconstructed. This shrine is one of the most famed places of pilgrimage for the followers of the Shiite sect in Iran and in the world.

The decorative work in a mosaic of mirror glass, the inscriptions in stucco, the ornamentation, the doors covered with panels of silver, the portico, and the wide courtyard are most attractive. The tomb, with its latticed railing, is in an alcove between the space beneath the dome and the mosque. And this custom of placing the tomb in this position, so that it is not directly under the dome, is to be seen in other famous places of pilgrimage in the city of Shiraz, and may be considered a special feature of Shiraz shrines.

Two short minarets, situated at each end of the columned portico, add impressiveness to the Mausoleum, and to the spacious courtyard, which surrounds it on three sides. The Shah-e-Cheragh Mausoleum was registered on the 20th of the month, Bahman, 1318, under No. 363 in the list of the national monuments of Iran.
Fullscreen Map