Also known as:
Shapoori House
,
Shapouri Pavilion
,
Shapori Garden
,
Emarat-e Shapouri (Persian)
,
Shapori Mansion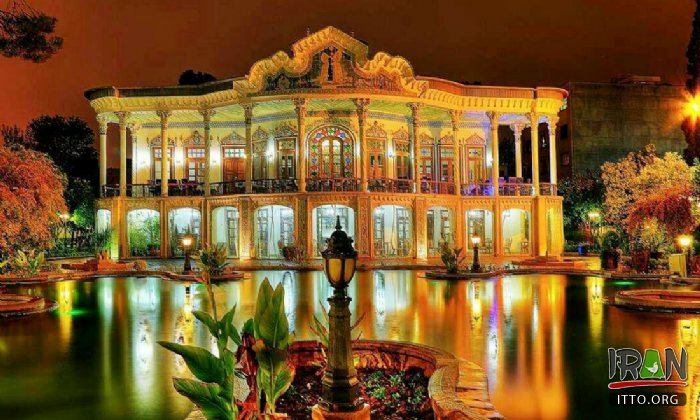 Shapouri Pavilion and Garden (Khaneh-e Shapori or Shapouri House) is an early 20th century Persian building and garden in the city of Shiraz, Fars Province. This House is from early Pahlavid reign and is located in front of Ahli Street, Anvari Street in Shiraz. The monument was registered on 16th of Mehr 1379 as one of Iran's national monuments with registration number 2781.

It has 840 square metres of underpinning and 4635 square metres of garden area. This building is in the old central region of Shiraz, known as Anvari. This mansion was registered as a national building in 2000 with registration number 2781.

Shapouri mansion was designed by engineer Abolghasem Mohandesi and built between 1930 and 1935; the owner was Abdolsaheb Shapuori. This building is unique and very innovative. The historical house of Shapouri belongs to the early Pahlavi dynasty in Persia (Iran), c. 1925.

Some of the invaluable features of Shapouri House are the western (major) façade decorations, circular and designed gypeseous columns, tilings with archaemenids designs on the upper porch.
Visiting this monument is free for the public and there is a restaurant, café and an exhibition of cultural and art works of Fars Province.
Fullscreen Map